While the kitchen frequently holds the title of being the hub of a household, the living room is where most of your living takes place. The chances are good you would like to make the living room in your home a nice and comfortable space that is nice for you, your family, as well as any visiting guests.

To make the most of all your holiday gatherings, as well as special events throughout the year, there are several ways you can be sure you get the most out of your living room.
The Sofa is Essential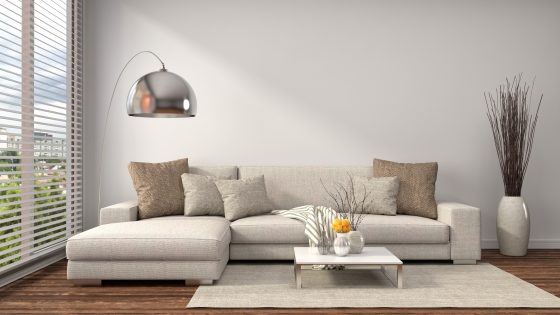 An excellent living room layout will always be centered around a good sofa. Choosing the perfect sofa, can really anchor the room and offer a decent amount of seating for your family and guests. A good tip is to find the largest sofa you can use in proportion to your living room space.

While you want a sofa that comfortably seats a good number of people, you never want to make it so large it dwarfs the entire space. You can avoid this by allowing at least a two foot buffer on either side of the couch to allow for easy access.
Maintaining the two-foot buffer is also important when you consider table and storage surfaces as well as complementary seating.
Pick A Focal Point
Many people will choose the TV or flat panel display as the focal point for a living room. This is just fine.
Others prefer to have a nice furniture piece or a wall mounted fireplace. If you have a nice TV or panel display and you use it often, there's no reason why you should change the focal point when this is something that is part of your everyday routine.
When you are having a gathering where conversation is encouraged, don't get rid of the television, but camouflage it to help direct the attention elsewhere. This can be a seating and conversation area or a coffee table nearby.
You can add to this by brightening up the space and directing the lighting away from the television. Also by working to arrange your supplemental seating so it faces the table and sofa.
Comfort And Flexibility
To put it simply, nobody wants to be in an uncomfortable room. The furniture is a crucial element to any comfortable space. Take into consideration how soft or hard you would like your upholstered furniture to be.
From there, think about adding in optional softness with blankets or throw pillows your guests can move around and use as they wish. Always keep the word "space" in mind as your living room should be easy to get into and move around in, not only to sit in.
You never want to have guests tripping over one another. When you are arranging the furnishings, be sure you allow for a couple feet for clearance between pieces.
Doing this will help to bring together the look of the room. This will also keep people from banging their shins on the edges of your furniture. When it comes to flexibility, there are two ways you can adapt your living space from a cocktail party to family movie night, and so on:

Comfortable, portable seating allows for easy adjustment. You can move your ottomans and occasional chairs so they face the television. Also, you can have them in a loose circle to help with socializing with people sitting on the sofa.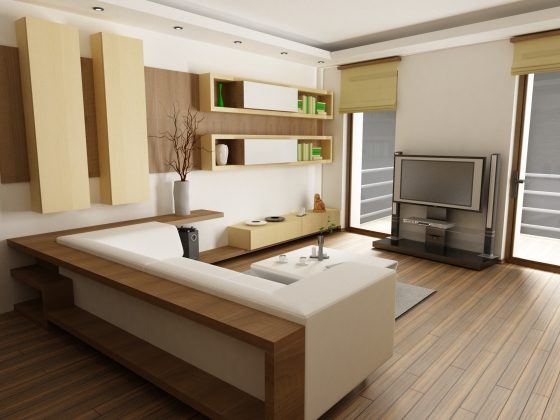 There are some sectionals that allow for the same feeling with movable chaise lounge elements.
You have the ability to adapt to social situations using the right lighting. You can dim and direct your lighting however you want.
Think about portable floor and table lamps that can bring about a new feeling. You can also supplement with suspended fixtures and overhead lights. Every light source needs to be controlled individually to offer the right lighting scheme.
Home is where the heart is, but it can also be where the clutter is driving you crazy. Check out these five tips to help you organize your home.