Home is where the heart is, but it can also be where the clutter is driving you crazy.
When you think about taking the time to organize your home and keep it clean, you may be overwhelmed and push it off for another time.
However, there are many ways you can organize your home that are easy, affordable and can be maintained by everyone in your family.
Not sure where to start? Check out these five tips to help you organize your home now:
Pick One Room
Sure, the whole house may need to be organized, but you should start with just one room. Pick the room your family uses the most.
Break down which aspects of the room don't feel organized. For example, take the family room.
Are there toys laying around everywhere? Textbooks open on the coffee table?
Maybe you have unfinished projects sitting in a corner or boxes of photos you've been meaning to frame.
Write down all of the problem areas you would like to tackle and address each of them one at a time.
Keep, Donate, Throw Away
In order to tackle cluttered rooms, you need to be ready to break items up into three categories.
There will be items to keep, those to donate and others that need to be thrown away.
If you looked at the same item for over a year and haven't used it, it may be time to donate or throw it away. Closets are the perfect place to start with the keep, donate and throw away mantra.
Any pieces that haven't been worn in six months should be donated, along with clothing that simply does not fit, has some sort of mend or stain and pieces you probably should never have bought in the first place.
Paperwork
Believe it or not, organizing your paperwork can make your home seem neat and clutter free.
If you're like many people, you have piles of bills, unread mail, school assignments and other pieces of paper scattered about your home.
Sure, those piles may be organized, but they need a place to be stored.
Take the time to go through all of your mail, discard the junk mail, shred any credit card offers and file away important documents.
This small organizational task can make a huge difference in organizing your home.
Garage/Attic
The garage and attic are two culprits that seem to gather all of our questionable belongings.
Old clothing, holiday decorations, inherited pieces and so much more get shoved into the attic and garage until they are filled to the brim.
Since these are usually large projects, pick one area and use the sorting method described above. You're likely to have items you want to keep, but don't need direct access to.
This is where self-storage and storage units can come in handy.
Find a location close to your home for easy access, but provides a safe storage place for those important items that aren't needed on a regular basis.
Fill a Trash Bag
If you only have about two hours to declutter your home, grab a trash bag from your pantry.
Go around your house, examine drawers and shelves, and look on desktops to find garbage and other items you simply don't need anymore.
You'll be amazed at how much you can and should part with. That alone will bring new order to your home.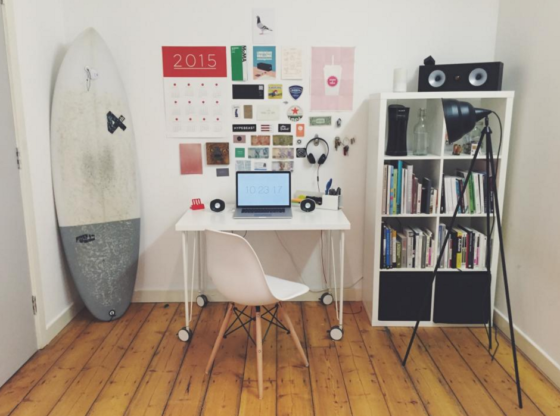 Now that Spring is here, take the time to organize your home so you can enjoy the upcoming summer months. You'll find a neater home lends itself to a clear and calm peace of mind.
Once you're done organizing your home you may want to do some life reorganizing. Thankfully, it doesn't have to be Springtime for you to turn your life around – you can make positive changes at any time of the year as explained in this post.