Your wedding is one of the most important days in your life and of course, you want every aspect to be perfect. Couples want to make their wedding invitations to be personal, motivating their potential guests to save the date and give them a lasting memory of their red-letter date.
This is the main reason so many couples create personal wedding invitations.
Of course, a wedding invitation must include the facts of where and when the magical event will occur. However, your invitation should set the festive atmosphere for the wedding as well as the reception. To create a lasting memory, your invitation will need to reflect your couple personality to make that important emotional connection. 

Photos
Using a photo or photos to create your wedding invitation is a wonderful way to have a keepsake for yourself as well as all your family and friends. You could choose photos such as the place where he proposed, your first date or one of your favorite places.
Of course, you both should be in the photo.
Elegance
The envelope should be just as charming as the invitation itself. Just add your embossed initials on the outside flap of the envelope to create a stunning and elegant invitation.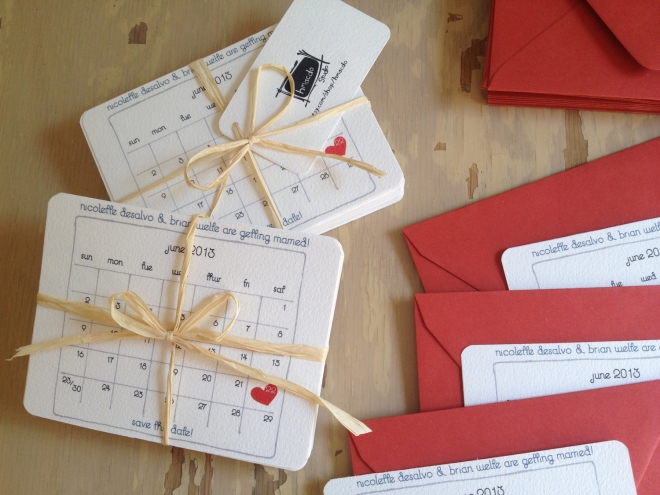 A Touch of Flair
Create your wedding invitations according to the theme of the wedding. Today, not every couple says "I do" in a church but often choose various venues for their special day such as in a cabin in the woods, underwater, skydiving, skiing, or on the beach.
Have fun using your wedding's color scheme or if your wedding will be on the beach, you can easily add sand and an image of the beach to your invitation.
You can add gems, ribbons or a variety of other options to create stunning invitations that will not only be beautiful but will give your guests an idea of the theme of the wedding.
Getting Ideas
Searching online will give you the opportunity to see a variety of wedding invitations other couples have used. This will at least give you some ideas and inspiration.
You'll want to use your imaginations to create your invitations so they will tell a story of your love and your special day all in one.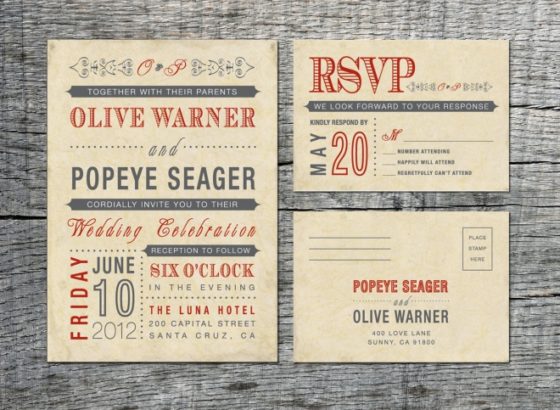 Togetherness
The best wedding invitations are created by the engaged couple that puts their heads together in coming up with an invitation that rocks. By getting together with your soon to be spouse and bouncing ideas off one another, you can easily create a wedding invitation that will be more personal and inviting than any store-bought invitation.
Online Invitations
Through the internet, you can actually find websites offering you the chance to create your own invitations using some of their tools as well as being able to incorporate your own photos and wordings. You may wish to add special sayings or even your own wedding vows on the invitation.

This can be done easily by using online invitation makers.
When it comes to wedding planning don't leave to your fiance and rest of the ladies.  I know from personal experience.  Don't do what I did!  It's "your" wedding not "hers" – get and stay involved.  You'll be happy you did.  Get some successful wedding day preparations tips.