As if you're not worried enough about your teen driver, here comes this fact from the Insurance Institute for Highway Safety:
Teens crash cars at three times the rate of adults.
It's enough to give you a nervous breakdown, isn't it? Before you give your teen the keys to the family car, make sure he or she has the knowledge and ability to stay safe on the road.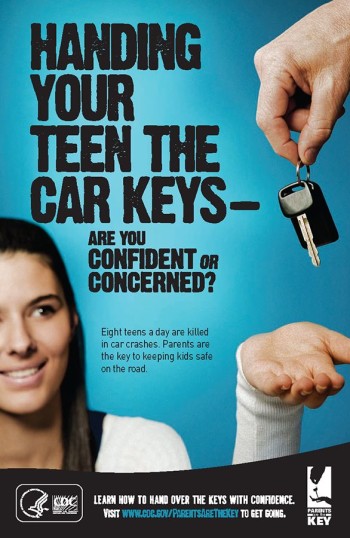 Draft a Driving Agreement
A driving agreement outlines the rules your teen must follow to maintain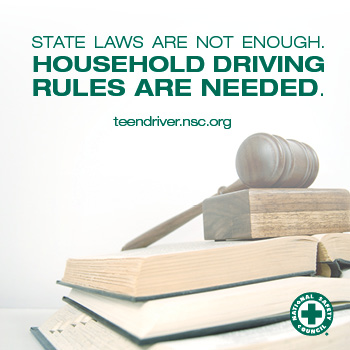 driving privileges and helps your family avoid conflict over the car. As part of the agreement-signing process, discuss curfew, limitations (for example, no passengers, no using the phone while driving), speeding, seat belts and any other restrictions. Include incentives for good driving as well as consequences for breaking the agreement. The CDC provides a sample driving agreement you can download, print and sign.
Build Confidence
Go driving with your teen under a variety of conditions, including at night, in the rain, on the weekend and during rush hour. Allow your teen to get comfortable driving during these times—it will bolster their confidence behind the wheel.
Get a Tuneup
If you're giving your teen an old family car, schedule a tuneup beforehand. Ask your mechanic to go over the car's systems, adjust its belts, replace worn-out break pads or rotors and make any other necessary repairs.
Make sure to check the wear and tear on the car's tires, too.
Tire failure causes approximately 11,000 crashes every year, according to the National Highway Traffic Safety Administration.
Tires with worn tread will reduce his ability to handle wet, slippery road conditions, and dry rot can lead to a blowout on the road. TireBuyer sells Continental tires starting from $74 each.

Get Insurance
Typically, teens cost more than adults to insure because they are riskier drivers. Don't be surprised if your insurance policy almost doubles when you add a teen driver. Ask your agent if the company offers a discount for teen drivers who maintain high grades or reduced rates for teen drivers who have taken a safe driving program.
LibertyMutual, for example, offers a discount (which varies by state) for teens who have completed the teenSMART driving course, and State Farm gives a price break (up to 15 percent) to teens who completed its Steer Clear program.
Let Go
At this point, you've given your teen all the tools he needs to be a good driver. Now, it's time to step back, take a deep breath and trust him. Part of that trust is knowing your teen will occasionally make mistakes—but you've done your part to keep them safe behind the wheel, and that's all you can do.
Did I miss anything?  Is there anything else you should do before handing over the keys?  Please list it in the Comments. Thank you.