Even though summer is officially in full swing, it's never too late to get your backyard prepped and ready for some good old-fashioned outdoor family fun. At Home Improvement Leads, we think a well-planned backyard is just as important as a well-decorated house.
That's why we've come up with some of the coolest ways to encourage your kids to play outside this summer – and every summer, for that matter!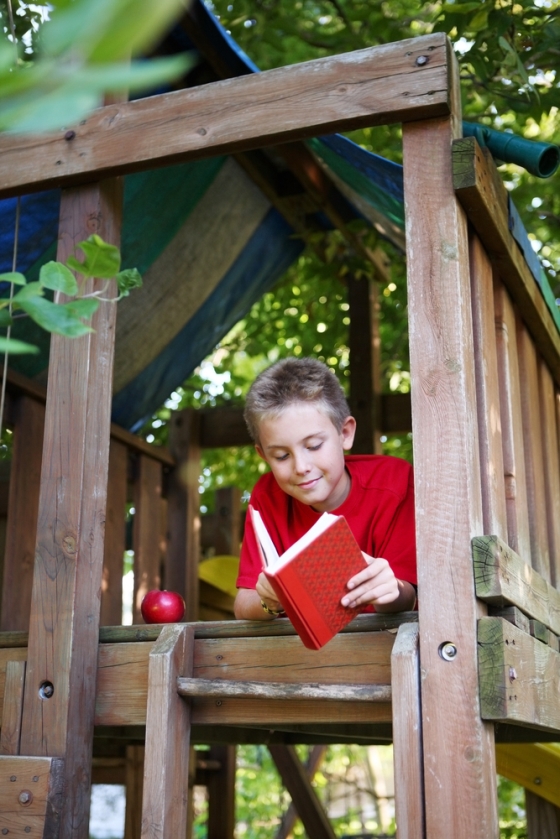 Erect a Fort
Building and playing in forts are the stuff childhood dreams are made of. Let your kids develop their imaginations in their very own backyard fort.
There are no rules here (apart from safety, of course), so choose from any fort you can think of. We love treehouses and solid wooden forts, but these can be time-consuming and expensive.
Kids will love a homemade fort built from sheets or blankets just as much as the store-bought models, so budget shouldn't have to be a concern here.
Make a Mud Kitchen
Everyone knows kids love to get dirty. Summer is the perfect time to encourage messy play, so why not build your backyard mud kitchen for your children to make and create in?
All you'll need is an old table or some scraps of wood and a hammer and nails, well-loved pots, pans, and utensils, and lots and lots of mud.
Warning: this can get very, very messy, so we recommend keeping your mud kitchen far away from the back door and close to outdoor taps for post-play washing if possible.
Create a Water Park
When the weather is hot, and everyone needs something to cool down, a little water play is just the remedy for your overheated kids. An inflatable pool, Slip n' Slide, water balloon area, or your sprinkler system or hose will help to keep the energy up and temperatures down.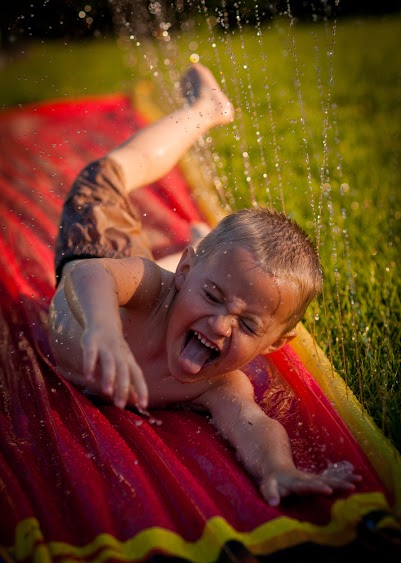 As always, keep an eye on your kids when playing in the water, since accidents can happen in a second. Above all, make sure to get wet yourself!
Build a Bonfire
At the end of a long, hot summer day, the even longer evenings can be tough to fill with kid-friendly activities. Keep your backyard party going with a fire pit made from stones or bricks, or buy a small chimenea or standalone pit if your yard isn't suited to larger fires.
Just make sure to check your area's regulations on open fires, since some places ban backyard fire pits when the weather is parched or as a precautionary measure.
Get Gardening
Develop your kids' budding green thumbs with a backyard veggie patch, herb planters or a full-blown garden.
Although most summer fruits and vegetables need to be planted earlier in the year if you want them to bear fruit, there's no time like the present to get your gardening space ready for the next season.
If you're particularly skilled at gardening, this should be a breeze, but there are no penalties for trying, and your kids will be just as happy digging in the ground as they would be harvesting produce.
Host a Movie Night
Most of us grown-ups are old enough to remember trips to the drive-in on warm summer evenings and sitting on top of the car while eating popcorn and watching the latest Disney release.
Although the drive-in is much less common today, the excitement of looking at a movie outside remains.
Create your outdoor cinema with a projector and screen (or a white sheet hung between trees) and set your kids up with blankets, pillows, and chairs. If you want to up your creativity game, create cardboard cars from large boxes and have the kids decorate them before movie night begins.
It's important to make summer months as much fun as you can for your children. These helpful tips will help you make the best memories at home with your kids.