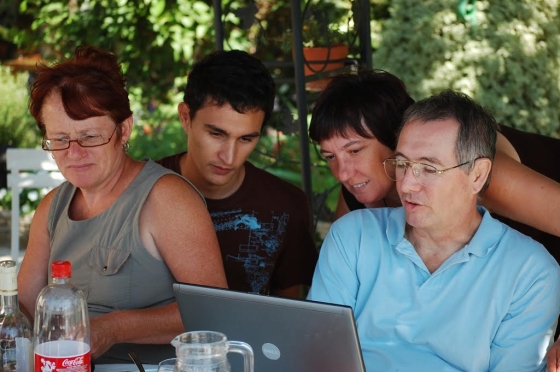 Creating and successfully managing a family business is one of the best ways to ensure a bright future for your children and establish a family legacy that can be passed on to future generations.
Providing your kids with job opportunities from a young age as well as a potential career path is invaluable, especially today when the competition for jobs is fierce.
Starting a family business isn't as difficult as maintaining it, thus avoiding common pitfalls and showcasing a strong business model is what will secure its growth.
Family members have to be willing to work on challenging and critical issues such as ownership agreements, management structure, and family relationships.
To guarantee the business will stay in the family and remain viable, read and consider implementing these five tips to starting or running a prosperous family-owned business.
#1 – Have A Succession Plan
The conception of your family's idea is what defined your business plan, which has evolved and grown throughout the years of operating business.
When the time comes for the parents to retire, a succession plan should be added to the end of the business plan.
A good succession plan is crucial to ensuring the future prosperity of the business and is a roadmap that organizes ways of operating the business when it comes to your hands.
The succession plan should contain detail on how the ownership transfer will be formalized and should state you as the official leader for the business.
#2 – Define Values and Roles
In the early stages of business, it's important to sit down with everyone involved, identify and understand your family values, and define its part in the business.
Defining family values is especially important for the younger generations that are coming through because it will enable them to understand the purpose of the business, as well as the plans for the future growth.
These values are the foundation of every family-owned business.
Also, try avoiding conflicts that result from undefined job titles.
Define roles for every family member, so everyone knows its responsibilities and tasks.
This can help improve accountability and professionalize the business.
#3 – Open and Honest Communication
Build trust, practice transparency, understand your family members' aspirations outside the family business, determine and agree on values (both family and business ones).
Never try to hide something from them and allow everyone an insight into different aspects of the business.

For example, if you make products you wish to sell via online handmade goods marketplace, everyone should be able to supervise the sales (in spite of different roles in the business).
Don't allow private family matters get in the way of business.
If there are any difficulties in communication, hire a mediator to help reestablish trust.
#4 – Family Bonding
One of the major reasons behind many family-owned business failures is the very failure of the family.
Thus, the strength of the family eventually stands behind the success of the business.
For this reason, it's important to schedule time solely for the family, and do the same with business.
Remove yourself from the business environment, organize an event, go hiking and camping, or find your ways of spending time with your loved ones so to keep the family bonds strong.
It's crucial to address and put to rest any feuds or overlying issues for the business to experience continued success in the future.
#5 – Hire Non-Family Members
Your family members probably won't have all the talents you need. Hiring people outside the family is an opportunity to attract the talent you need.
They can serve as mentors and non-biased supervisors, as well as share their expertise in the field of business. This can significantly assist business succession and strategic planning.
The last thing to mention, but not the least, is focusing on empowering the next generation. Give your youngsters a chance to work part-time, hold them accountable for their jobs, and encourage them to pursue their career dreams (even if it means working elsewhere).
They should be free to gain new perspectives and experiences by choosing their career path. Eventually, it is their decision whether they are going to join the family business or not.
Could the kitchen be another place for family bonding? Baking gives us the opportunity to work together.
When families spend quality time working together toward a specific result, for example, baking cookies the result is so much sweeter than the cookie's taste. Click here to read what writer Amy Rice has to say about baking.