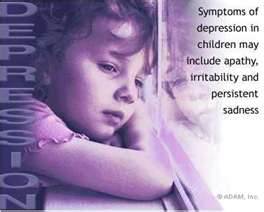 As an adult, it can be hard to see things from a child's point of view. What seems like a soap bubble to you can be a blimp to your child. If your child's been acting sad and irritable lately, he or she could be trying to deal with one of these five causes of depression.
1. Academics
Even if your child gets good grades, academics could still stress them out. Some kids don't give failing a second thought, but other kids feel like the world is ending if they get anything other than 100 percent on a test or quiz. Make sure you're communicating with them about their school work. Bring up the subject with the mindset you're just trying to help them and not "nagging" them. Your child will probably be more open about what is going on with their work load at school.
Ask them if they need help, a tutor, or if you both need to meet with their teacher, etc. Doing this is a great step in letting them know they should take their studies seriously, but you understand where they're coming from and it is not the end of the world if they're struggling with things. Just make sure to tell your child that no matter what happens, they should just be proud of giving it their best effort.
2. Self-Image
You might think your child is handsome or pretty, but that doesn't mean he or she thinks so. Believing they're overweight, ugly or dumb can make your child depressed, even if none of those beliefs are based in reality. Tell your child about all of their good qualities to help him realize they're a great kid.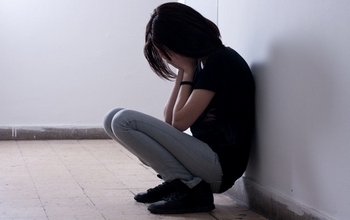 3. Schedules
Nowadays, kids are busy. Between school, music lessons, sports, chores and friends, some children don't get a lot of downtime. Every child has a different threshold when it comes to this sort of thing, so don't try comparing your child to other kids their age. While extracurricular activities are great for kids, don't make your child do too many.
4. Relationships
Family, friends and significant others are all important people in your child's life, but the more important people are, the more they can affect your child. Having a fight or a falling-out can be terrible for anyone of any age, so encourage your kid to be eager to ask for forgiveness and to forgive.
5. Divorce
A Family Law Attorney in Alameda County, California said divorce can be very hard on the family. This is probably one of the hardest things for a kid to go through as well. There's so much uncertainty with this kind of situation, so talking to a counselor that deals in family disputes and divorce would be a good idea.
If talking to a counselor is not an option due to finances, etc… make sure your children know it is not their fault. That is one of the most common reactions children give. They think they're getting in the way and how they're the cause of the divorce.
Children need to understand people can fall out of love for a variety of reasons, but they need to know no matter what you still love them! If at all possible, avoid divorce! Work your problems out, go to counseling, compromise more often, etc… There are some cases where people just aren't meant to be together and that is understandable, but avoid it when possible.
Growing up is hard, and unfortunately, stress is part of being a kid. A lot of things can make your child depressed, but remember most kids are resilient. Try to be understanding and encouraging. Teach your child about mental self-care techniques to help them cope.
Chaleigh Glass is a writer and photographer from NYC. When she isn't busy in her apartment writing, Chaleigh loves to travel. Her escapades and interactions with people from a broad spectrum of backgrounds has given her a vast amount of different experiences and pieces of knowledge that she loves to share in her writings.
Chaleigh has contributed several articles to S4S:
Four Pieces of Advice You Can Give to Friends Suffering from Domestic Violence Issues
Top 5 Ways to Protect Your Home from the Bad Guys
Five Reasons Your Child Might Be Getting Repeatedly Sick
Please make some time to check them out. 
Review Overview
Summary : If your child's been acting sad and stressed out lately, he or she could be trying to deal with one of these five things that can cause depression.