Father's Day is fast approaching on June 16, and while clothing is a go-to gift, getting the ideal style for the father in your life can be tricky. If you need a little inspiration, popular characters on shows provided by www.install-direct-tv.com will be great muses for dad. Here are five stylish characters and how to emulate their styles.

Cameron Tucker, "Modern Family"
Eric Stonestreet as Cam is a Kansas boy who sees himself as "arriving" in California. Fun, warm, and imminently like-able, Cam wears his heart on his sleeve — along with some pretty cool designer cuffs. Perhaps as a counterpart to his formal partner, Cam embraces patterned shirts with custom-made contrasting inner cuffs. Although he spent a few seasons of "Modern Family" staying home with his daughter, Cam has always looked as though he is ready to go anywhere.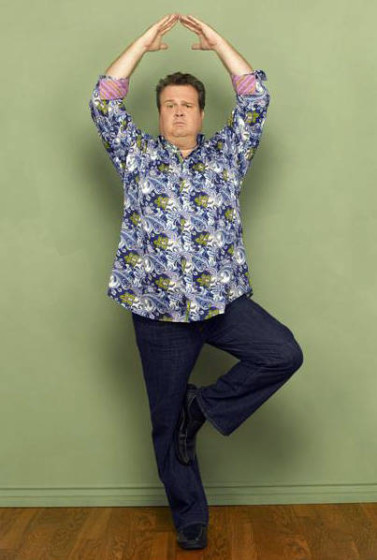 Duplicate Cam's look by searching online for Anto Beverly Hills, Alibaba, English Laundry, Bugatchi Uomo, or Burberry. Find a great pair of well-fitting jeans for your guy, and he can go anywhere looking like a million bucks.
Nucky Thompson, "Boardwalk Empire"
For a cold-hearted killer, Nucky Thompson, as played by Steve Buscemi, dresses like a real gentleman. Dapper at all times, Thompson makes his presence known. After all, with so many mobsters to deal with and politicians to bribe, Thompson needs a wardrobe that marks him as a successful man. Here are ways to replicate Thompson's style for your guy: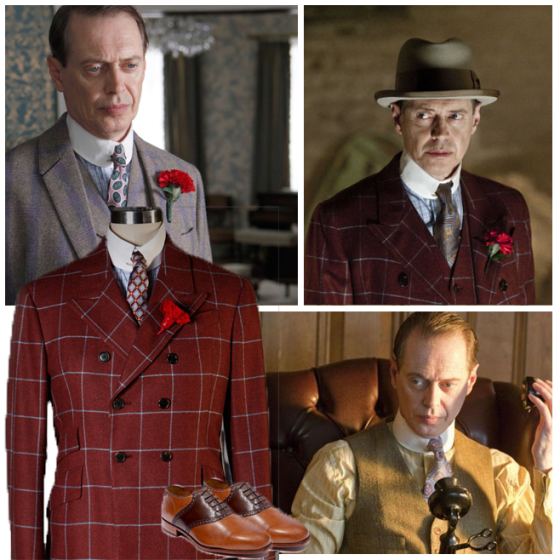 Think texture: Tweeds are a classic Thompson wardrobe.
Focus on shirt collars: Look for small collars with rounded corners, and invest in collar bars. Ties.com, Brooks Brothers, and The Tie Bar are three great sources.
Checkout vintage: You can occasionally find a Thompson-like gem in a vintage shop. Look for jackets with satin-faced lapels, angled pockets and satin-covered buttons.
Joel Graham, "Parenthood"
Actor Sam Jaeger plays Joel Graham, husband to Julia and father to Sydney and Victor, on "Parenthood." Joel is the kind of understanding man that women dream of. He was a stay-at-home-dad while Julia worked as an attorney, then returned to work as a construction manager after Julia decided she wanted to stay home with the kids. Although his patient nature is frequently challenged, Joel is centered enough to keep everything under control. He is included as one of TV's best-dressed dads for his casual but always pulled-together wardrobe.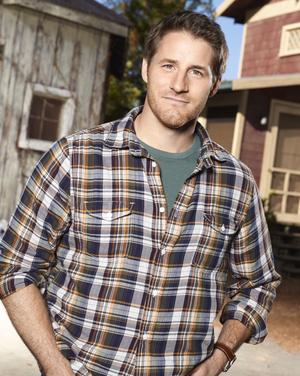 If you man's daily style is casual, adopt Joel's look by making sure his clothes fit him well. Find jeans and khakis that don't sag and shirts that are comfortable but not oversized. The temptation for men as they dress for comfort is to ignore fit, but the fit is an important aspect to looking effortless.
Don Draper, "Mad Men"
No list of best dressed would be complete without Don Draper as portrayed by Jon Hamm. His '60s look is masculine. Draper is the bold, philandering, self-absorbed director at Sterling Cooper, a top-notch advertising agency in New York City. Draper knows he is an important man and dresses to impress.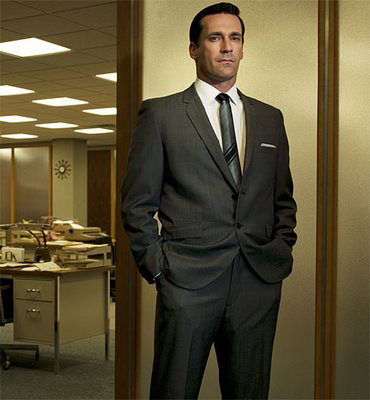 Fit is king in the world of Draper fashion. Men in the '60s didn't wear baggy clothing. Instead, well-dressed men like Draper opted for shirts and pants with flattering lines that contoured the body. Fit is an easy fix. Find a good tailor, and bring him pieces that are already in your guy's closet. Throw in a teal or mustard-yellow skinny tie for a touch of '60s whimsy, and finish the look with accessories. A fedora hat, cuff links, tie bar, and pocket squares are all great ways to add panache to a daily suit.
Michael Bluth, "Arrested Development"
As the second oldest of the Bluth family, Michael is the glue that holds the family together. His wardrobe is as sensible as his behavior. As played by Jason Bateman, Michael is the quiet in the midst of a noisy storm.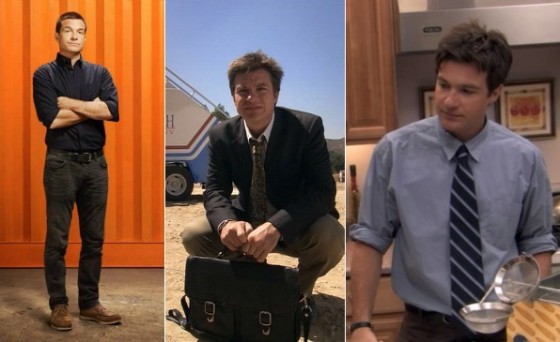 If your man wants to look good without calling too much attention to himself — Michael's look will work. One thing he has in common with the other men on this list is that his clothes fit. No matter how harried his life might be, it looks as if Michael put thought into his attire. Well-fitted clothes are key to complete the look. Michael's closet is organized by sensible style — dress shirts, suit jackets and perfectly fitted slacks. Michael may not be a man who goes in for accessories, but he does wear quality shoes that scream "subtle style."
What style best characterizes the dad in your life? Leave your thoughts in the comments.