Here is another great post from Joshua Stern.  Joshua is a stepson and an Illinois family law attorney.  You may recall his two-part post, "A Stepfather-Stepchild Relationship – Eight Tips (Part I)"  and "A Stepfather-Stepchild Relationship – Eight Tips (Part II)."

---
Divorce and remarriage restructures families. Stepparents move in with their new spouses and stepchildren and new households are formed. While these new familial relationships are undoubtedly strong, they may not be legally significant for purposes of estate planning. Unless there is law to the contrary in your jurisdiction, stepchildren often do not have a de-facto claim to their stepparents' estates. That means that a stepparent must plan for their inheritance. 
Estate planning is dependent on the laws of each state and while I cannot provide legal advice, I can give a few tips on how to have your estate planned. 
1. Meet with an Estate Planning Attorney.  Meaning someone who specializes in estate planning. This is especially important for anyone who is looking to pass his or her estate to both his or her biological children and stepchildren. While many attorneys will be able to draft your will, it is best to meet with someone who has worked with blended families and understands what must be done and what cannot be done.  Remember, wills with unenforceable language will be challenged and struck down in whole or in part. It's better to work with someone who knows what they are doing. 
2. Be Thorough. Each jurisdiction has laws for how a person's estate is distributed in the event that they die intestate, meaning without a will. The same applies for those whose wills are silent in regards to certain property. If you want to divide your estate equally or if you want to bequeath certain pieces of property to certain people, tell your attorney. It's important to note that if you do not plan for the disposal of property, it will happen according to the laws of your state, which may not be in accord with your intentions.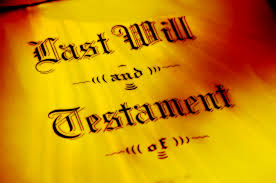 3. Be Explicit. If you pass before your spouse, don't leave the will silent as to how your spouse is to divide your property in the event of his or her death. If you want your property passed on to your children and stepchildren, tell your estate planning attorney and be explicit. While you may trust your spouse to follow your unwritten wishes when planning her own estate, there is no guarantee that he or she will. Family dynamics change and it's best that you account for that in your estate planning.
4. Be Open. Talk to your spouse and tell him or her your plans. Do you know if your spouse intends to modify his or her will as well? Will he or she include your children in his or her will? While you have ultimate authority in how you structure your estate, you may want to check to see if your spouse shares your feelings. This may influence your plans.
5. Review your Will Regularly. Make sure that it is up to date both in regards to your beneficiaries and your estate. Have you acquired new property since your will was drafted? Do you want to change your beneficiaries? Wills occasionally require updating and modification. Keep it current.
Estate planning does not have to be unnecessarily complex or intimidating. It does need to be professionally prepared, thorough, and explicit. As always, err on the side of openness and make sure you and your spouse are on the same page. A well-planned estate doesn't produce litigation and should not create any new family tensions.
---
Joshua will be contributing future articles on various topics.  Please leave a comment if you would like Joshua to address a particular subject. Thank you.
The Family Law Offices of Joshua E. Stern offers legal counsel to Illinois clients in all areas of family law and matrimonial law.  They provide representation in divorce, custody disputes, the dissolution of civil unions, post-decree and appellate cases, and prenuptial and postnuptial agreements.