Christmas – a time for joy, festivities and lest we forget stress!  Yes, it's nearing that time of year again where we see the first Christmas ad on TV and realize the inevitable needs to be done.
It comes as no surprise in 2015, we spent almost six times as much as we did on gifts during Christmas than on food!
Buying gifts for our loved ones or even co-workers we aren't that fond of is arguably one of the most difficult tasks facing us this Christmas.
What's worse than shopping for a gift at the last minute? Buying a gift for a man who already has everything, or even worse, has no preference.
The typical response from men, when asked what they want for Christmas, is a shrug of the shoulders, making finding a gift all the more difficult.
We here to bring those blood pressure levels down and recommend the five top Christmas gift ideas for men. Gifts every man will love to receive this Christmas.
Aftershave
Perhaps one of the most obvious gifts for men and for a good reason. Just go to the store and ask the sales assistant the for the most popular aftershave for men and there you have it – mission accomplished!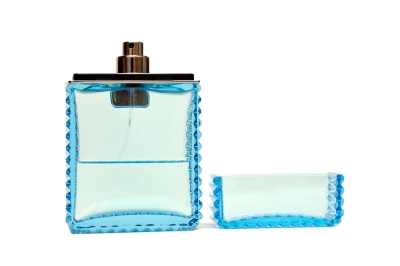 Although many aftershaves or gift sets are left in their boxes, unopened and even passed along as another gift. It's important to understand the preference of the person whom you are giving the gift to and whether they even wear aftershave before you waste your money.
One simple tip for the ideal aftershave is to identify what they currently use, whether its Eau de Toilette or Eau de Parfum. Based on this you can select from brands more suited to the person's tastes.
Thus avoiding that awkward face one pulls when opening a gift, followed by the all too familiar "aww, it's precisely the one I wanted."
Watches
Our next suggestion is a choice that can never go wrong – the ultimate universal gift for a man. Guaranteed to be a winner at Christmas.
The watch – an accessory that's becoming more of a luxury item in addition to being a practical one. With the increased technology in smartphones and computers, there's now more emphasis on having a timepiece that has both practical features while makes a fashion statement at the same time.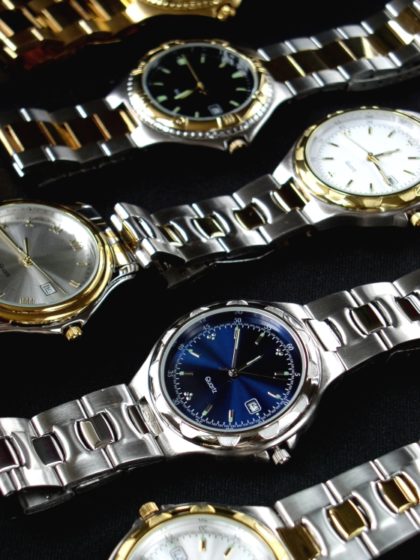 Luxury watches are the perfect gift idea for any man, as a man can never have too many watches. The great thing about this recommendation is you don't even need to break the bank.
It's possible to find affordable watches for men that are high quality, look exquisite and are crafted to perfection.
The watch is a fantastic choice that has practical uses for every day and is also a safe option. A selection that makes sure the recipient's eyes light up as they unwrap this thoughtful gift.
Cufflinks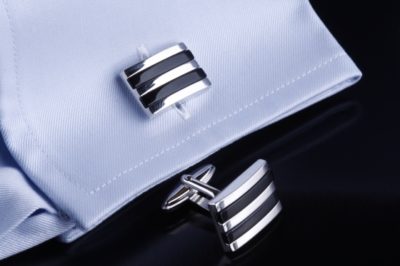 Cufflinks are another exquisite idea to give a guy on Christmas day.  Accessories like this are considered thoughtful especially if there is a sentiment behind it.
Although it may not be used as frequently as a watch, cufflinks can be classed as a "special occasion" gift used on special occasions.
In a world where people are fashion conscious, men are daring to impress with stylish accessories and jewelry.

Cufflinks are a brilliant gift for a man who is usually smartly dressed and even better for those with loose cuffs.
Wallet
This particular suggestion is something many guys will appreciate, with the majority of men guilty of owning a wallet that is frayed,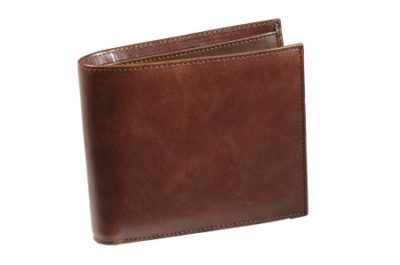 tatty or worn.
Out with the old and in with the new; giving a wallet to a man at Christmas is the perfect time for them to throw out their old, torn and ripped wallets. 
Currently on the market, there are many stylish wallets, whether it's the classic brown leather variety or the simple black leather card holders. A practical item that a man needs to carry, but also one that can also be very stylish.
Satchel
Not only is it now acceptable for men to wear the so called "man-bag" out, in public, it is now fashionable and incredibly practical for a man to own one. This Christmas gift idea is perfect for the man on the go – whether they are commuting or just traveling light, this gift is a winner!
Perfect for someone who goes from A to B with just their laptops and notebooks as its slim design and weight provides comfort. Satchels are a great replacement for large and bulky rucksacks and makes a man more presentable.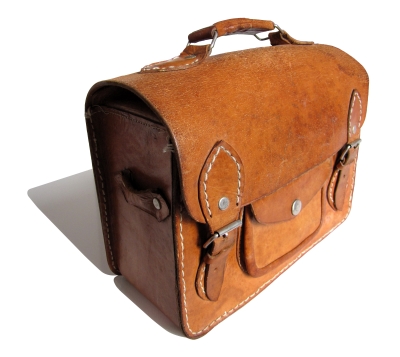 The wide range of collection allows you to choose a satchel perfectly suited for any man, which makes this is fantastic gift for a trendy guy on the move!
You can buy any of the above items in the Support for Stepdads Amazon store.  And not just the above items we sell all the type of stuff men just love to get a Christmas – electronics, automotive, camera and more. The store's open click here to enter.