In high school and college, when it came to choosing athletic shoes I was exclusively a Nike man – well almost exclusively. Painfully, I wasn't born with the narrow feet and normal instep of my athletic teammates.  
My high instep and wide feet usually limited my available shoe selections. At a minimum, I would have to get larger sizes just to accommodate my EE width feet. I really wasn't a size 13. 😳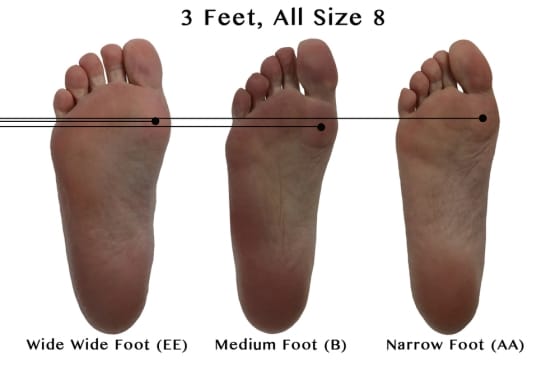 In high school, I experienced recurring problems with shin splints. Eventually I saw the doctor and he recommended a buying a pair of New Balance running shoes.
Within a few weeks of wearing my blue New Balances the shin splints went away. Although I returned to my first love (Nike), I fondly remember my affair with New Balance.
Originally founded in 1906, New Balance has been creating high-quality arch support products and footwear for more than a century. Today, New Balance is best known for its athletic shoes.
If you're looking for affordable, well-made and supportive athletic shoes look no further than New Balance. With a small time investment, you can frequently find great deals on these shoes online.
The latest designs of New Balance trainers incorporate a combination of both traditional and new materials. This often involves combining leather and suede with other innovative materials to create comfortable, breathable and supportive shoes.
New Balance running and athletic shoes for men and women incorporates advanced cushioning. The cushioning provides superior support and is incredibly durable.
The shoes uses the company's innovative N-ergy cushioning. N-ergy cushioning is designed to reduce the impact on the body every time your foot comes in contact with the ground.
Another advantage of these shoes is they're lightweight, making them perfect for long-distance running. One thing setting New Balance apart from their competitors is they're primarily manufactured in the United States.
They offer a wide range of sizes, meaning their shoes can be used for a wider range of people than shoes made by other companies. The innovative features their shoes incorporate have made New Balance one of the most popular brands with athletes.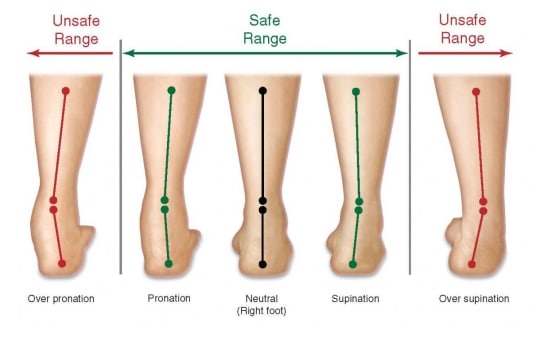 New Balance are designed to combat common problems that athletes experience such as supination or pronation. Thanks to its long history of making shoes for athletes, New Balance has an excellent understanding of the footwear requirements of real people with varied feet.
This is regardless of whether they're performing high-intensity athletic activities or whether participating in less intense types of physical exercise.
Anyone who is running competitively can benefit from investing in a pair of these shoes. Their lightweight design makes them ideal for long-distance running.
They also incorporate innovative technology that makes them durable and supportive, New Balance's will perform well even under extreme conditions. When you consider everything New Balance has to offer, it's no wonder it's one of the most popular brands in athletic footwear.
There is a reason why they are one of the top-rated brands currently available. The vast majority of their customers are thrilled with their purchases.
These well-made shoes are ideal for anyone who wants to stay more active and burn more calories. Interestingly, they also make toning shoes that are specifically designed to help you burn more calories when you are walking.
These shoes also help you tone the muscles in your feet and legs, providing you with more excellent stability. In fact, special toning shoes by New Balance have been shown to increase the speed of muscular activation by nearly 30%, while at the same time boosting the number of calories that you burn by close to 10%.
Wearing a pair of these innovative shoes is a great way to burn more calories and get in shape without having to think about it.
Cormac is on a quest to end the misuse of men's sandals. He provides proof there are good sandals for men which are fashionable, stylish and comfortable.