Spring is the best time for fresh starts. It doesn't really matter what kind of starts we are talking about.
For some people, it might be the time for building positive habits or ditching the wrong lifestyle. For parents, it might mean spending more time outdoors with their kids and helping them discover the world and develop their motor skills.
If you've been a parent for some time already, chances are you know how important the development of motor skills is. Without motor skills, people would be unable to complete even such simple tasks as writing, zippering or eating.
So if you want to help your kids master these adult-like skills easier and faster, you should try to incorporate certain activities and exercises into their daily routine. The good news is it doesn't mean sitting and repeating something until both you and your kid are bored.
What it means instead is doing things that are fun and beneficial rolled into one. Read on to learn what outdoor activities feel like a game but actually help your kids develop their motor skills and become stronger.
But beware, each outdoor activity from the list is known for making kids laugh and smile.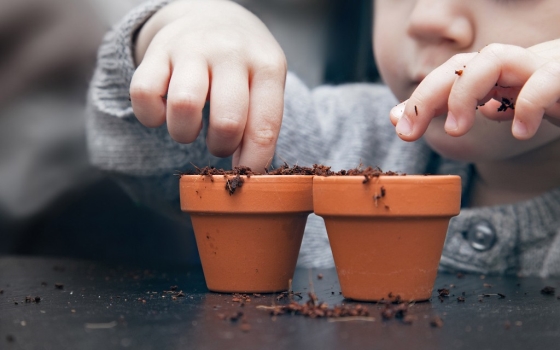 Go Outside & Plant Your Home Garden
Planting a garden together with your kids is a great thing to do whatever way you slice it. Not only is it a nice reason to spend some time in the fresh air.
It's is also a wonderful opportunity to help your kids learn the name of plants and understand what makes these plants grow and what keeps them green. And simply as a positive side effect, you'll eventually get a nice home garden.
Bonus tip: If you want your kids to keep interested in this activity for more than one day, make sure to choose the plants
with a short life cycle
.
This way, your children will get a chance to watch the process of growing and see some changes on a weekly basis.
Go to the Park & Play Some Ball Games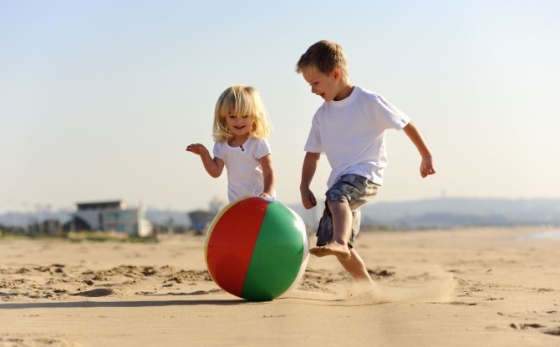 It's hardly possible to find a child who doesn't love playing ball games. Unless your kids are an exception to this rule, make sure to incorporate this outdoors activity into your daily routine.
The best thing about this form of activity is all it takes to start is some space and a ball to play with. As for the kind of games to play, feel free to experiment.
There are plenty of ball games children love to play, and all of them are equally up for the task of developing motor skills.
Find An Object You Can Paint & Paint It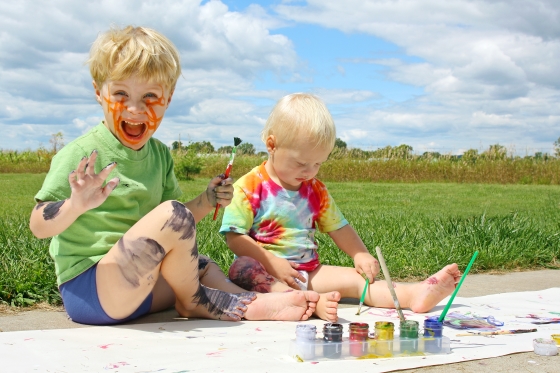 This type of spring outdoors activity is our personal favorite. Apart from being useful in terms of motor skills development, painting is also great for developing a sense of the beautiful.
In case you're living in the area where graffiti is a part of urban culture, don't shy away from painting something simple with your kids. If you're living in a downtown, however, take your kids, grab a simple painting set and go find some picturesque view you and your kids can try to paint.
Under the worst circumstances, you'll spend some unforgettable time with your children. But in best-case scenario, you will get a nice picture to join your home gallery.
Wrapping It Up
As experience confirms times and times again, spring is the best season to combine the useful with the pleasant and spend more times outdoors helping your children develop their motor skills and discover the beauty of the world. Take the most out of this opportunity, spring doesn't last forever.
Being outdoors can also help you build a stronger relationship with your stepkids. Get several great ideas for bonding with your stepkids in the great outdoors.