If your child is struggling in school, they may just be in need of a pair of glasses.
Over two million children in America suffer from an undiagnosed vision impairment.
Many kids don't even know the difference between good and bad eyesight, so it's up to us (parents) to detect any problems. Luckily, you won't be completely in the dark, here are some typical signs you can watch out for.
Squinting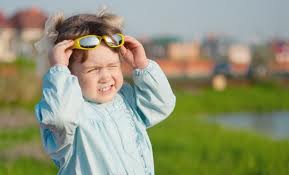 Squinting temporarily focuses your vision, creating a smaller image on your retina. Even at a young age, kids know squinting can help obtain focus. However,  if you catch them squinting too much, they are most likely suffering from poor vision. If you see your kid squinting a lot, make sure it's not from their playing outside in the bright sunlight instead of when they are actually trying to focus on something.
Eye Rubbing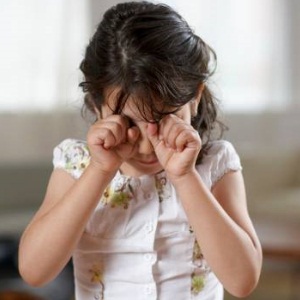 Children rubbing their eyes is a common sign of fatigue. However, if you see they're doing it after only a few minutes of reading, they are probably straining their eyes to see. If they complain of irritated eyes a lot or suffer from dry or watery eyes it could also be a sign of a more serious problem. Talk to an optometrist about doing tests before you attempt anything yourself.
Closing One Eye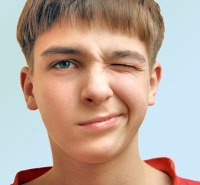 It's quite common for a single eye to develop an isolated vision problem. Young children may simply begin closing, or covering one eye while focusing to compensate. It is important to watch out for this sign as it may mean your child is developing amblyopia or lazy eye. When caught before the age of seven, amblyopia is easily treatable with corrective lenses. Do checks at home as well by having them read something far away with one eye closed and then the other.
Trouble Focusing
80% of early developmental learning is done visually. Take notice if your child often loses their place while reading, or uses their finger to track their place. If your child becomes easily bored or frustrated during school, it could mean that they simply can't see the board. Ask your children's teacher if they have noticed any signs of a vision impairment if they mention trouble focusing. Sometimes kids act out in class simply because they can't see or understand what's going on.
Sitting Too Close to the TV
Nearsightedness is the most common form of vision impairment and is easy to catch. If your child colors with their face against the page, or watches TV from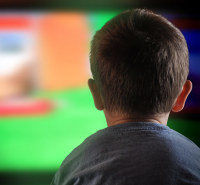 inches away, schedule a vision check. Nearsightedness can be easily reversed with corrective lenses. Also, pay attention to nearsightedness in your family history. Genes can actually play a big role in your child's vision and health.

Frequent Headaches

Headaches are a common side effect of eye strain. Pain around the eyes and brow is often a result of squinting too much, and a child may nauseate themselves by forcing their focus for long periods of time. According to Londonderry Eye Care in Edmonton, Canada, kids who do this are often most likely overexerting themselves in an attempt to compensate. If headaches persist, think about other health treatments as well.

If you think your child may have problems with their vision, schedule an appointment with your local ophthalmologist or Edmonton optometrist. 

Children should have their first vision screening by the age of five, and a comprehensive eye exam is recommended at least every two years by the American Optometric Association.

Advances in correctional lenses, and early detection can often correct issues before they can fully develop late in life.