Sometimes, all it takes for family members to feel that closeness again with one another is a great night of fun! With all the busy schedules of everyone in the family as well as the conflicts that arise, the bond can easily be damaged.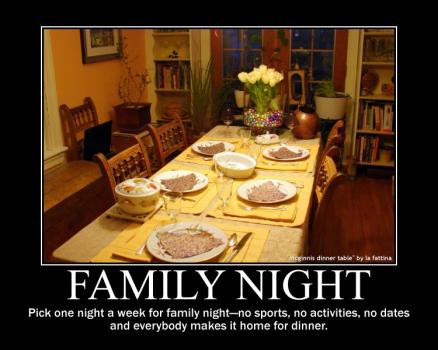 Hence there's a need to have a family night every once in a while. If your kids are still young, all the more that you should set this tradition up for them to get used to and to enjoy the company of the others in the family.
Below are several fun-filled family night ideas that you can try out:
Mini Road Trip
Pile everyone into the family car and embark on a miniature road trip. Whenever you come to a stoplight or stop sign, let a different member of your family pick which way to turn.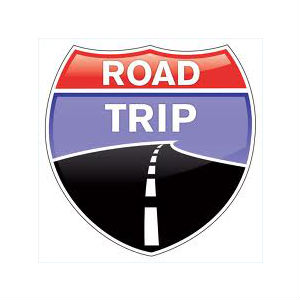 Continue doing this until each family member has had a few turns, and see where you end up! It's a fun way to explore the city together, as well as create some fun memories. At the end of your trip, go to an ice cream parlor to get sundaes and milkshakes.
Creativity Project
Looking for a fun way to bolster your kids' creative genes? Why not collaborate on a creative family project? If writing runs in your genes, come up with a short story, draw some correlating pictures, and publish a hardbound copy of the book through a site like Blurb.com.
If comics are your pastime, make your own comic strip. It could be based on funny family memories, or you could create fictional characters. Either way, it's a fun way to help your kids stretch their creative muscles while also developing a healthy sense of humor.
Dinner at the Drive-thru
Want a creative and memorable way to get your kids involved in the kitchen? Create your own personal family restaurant! Brainstorm to come up with a menu and corresponding name—like "The Pizza Kitchen" or "The Backyard Grill" or "The Burger Stand." If your kids love art projects, let them create a sign that advertises your name and menu.
Then the real fun begins: making recipes together! Whether it's something simple like burgers and hotdogs, or something more complex like lasagna or chicken alfredo, cooking together is a fun family activity.
Once the food is ready, open one of your kitchen windows as the "drive-thru." Let each family member come up to the window, one at a time, to order what they want. Let your kids rotate from ordering to making the orders. If the evening is a hit, do it again in the future with other delicious recipes.
Family Camping Trip
Channel your adventurous spirits through embarking on a family campout. Build a blankets-and-pillows tent in your living room. Make some campfire-worthy food like hotdogs and baked beans for dinner.
Afterwards, light your fireplace (or some candles, if you don't have one), make some S'mores, and tell ghost stories together. You can also play some fun games like hide-and-seek in the dark.  Make some pancakes and bacon the next day as the perfect end to your camping-centric trip!
Drive-in Movie Theater
Create your own personal movie theater by renting a projector and setting up a sheet in your backyard. Pick a family favorite to show on the big screen. Buy some candy and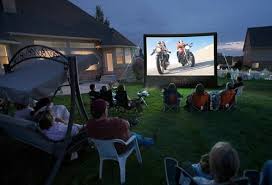 popcorn to enjoy alongside the flick. If you really want to get creative, make theme-oriented movie nights. For example, watch the Disney movie 101 Dalmatians while eating thematic snacks, like puppy chow and polka-dotted cupcakes.
The Author
Andrea Smith is a 30-something mother of three who enjoys coming up with wonderful ideas for family activities.  Please rate this post using the Stars and Thumbs below.  Thank you.