Happy Father's Day Stepdad
The first time mom brought you home
We thought maybe she had lost her mind
How could she want to replace our dad
with this stranger in such a short time?
We didn't care that you were kind to us
Or even if you helped to pay the bills
We only cared about ourselves
And so our empty hearts went unfilled.
The more we rebelled each and every day
You gave us the love we so desperately needed
And the more you went out of your way
You broke down the case we so valiantly pleaded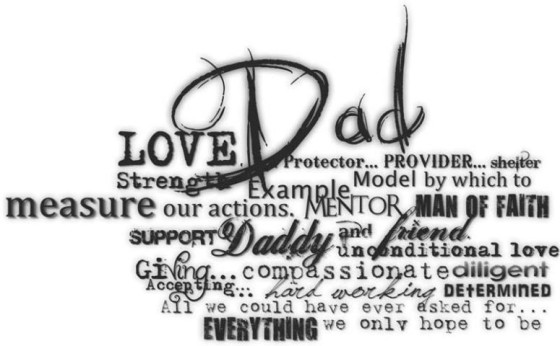 We were so young and stubborn then
But now that we're older and grown
We're sorry for all of the trouble we caused
There are so many things we should've known
Thank you for being there for our family, step-dad
It's too late to go back; we must move ahead.
Thank you for having that dad  kind of patience
We gave you our worst but you chose to love us instead.
Happy Father's Day!
Please rate this poem using the Stars and Thumbs below.  For more Father's Day poems go to the Archive for Stepdad Father's Day.