"One person can make a difference and every person should try."
~ President John F. Kennedy
Consciously or subconsciously, I believe the majority of stepparents enter our families with an intention to make a difference in the lives of those who come within our sphere of influence.  We join our blended families to help restore the hearts and bring healing to our loved ones affected by the loss of their first family.  As stepparents we get our greatest satisfaction from the influence we have in our families.  Here is an opportunity to make a difference in the lives of people who are part of our global family. 

Earlier this week the Storm of the Century, Hurricane Sandy struck the Caribbean and mid-Atlantic region of the United States.  Hurricane Sandy punished the mid-Atlantic region over two days, Oct 29 and 30.  It is likely to be the damaging hurricane ever, despite not being the most powerful to reach land.  There were over 7.5 million power outages.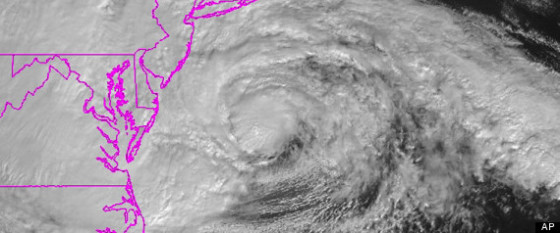 After having left more than 60 people dead in the Caribbean, Hurricane Sandy caused the deaths of more than 80 people in the United States, including 41 in New York City.  Rebuilding has already begun and if your interested in getting involved there are ways to support those impacted.  Relief efforts are providing victims with essentials like shelter, hot meals, basic health care, emotional support as well as other emergency services.
Ways You can Make a Difference
Red Cross – Call 1-800-RED-CROSS to make a donation.


Donate Blood – The Red Cross canceled about 300 blood drives because of the storm and supplies are running low.  Visit RedCrossBlood.org or call 1-800-RED-CROSS to schedule a donation appointment in your area.  The New York Blood Center is also collecting blood donations in the New York/New Jersey area.
Children in Need — Save the Children and World Vision are paying special attention to the needs of children affected by the storm.

iTunes – From your iTunes account homepage, select the American Red Cross button to get the option to donate $5, $10, $25, $50, $100, or $200 to the organization.  Apple does not take any portion of the proceeds from each donation.

Help children in need — Save the Children and World Vision are paying special attention to the needs of children affected by the storm.
Facebook – Recently, the social network unveiled the option to give charitable contributions as Facebook Gifts.  Donations can be made to one of 11 nonprofit organizations including the American Red Cross.
Join in the cleanup – Team Rubicon has dispatched veteran field teams to start working right away, and Samaritan's Purse is looking for volunteers to help rebuild after the storm passes.
Text – Many organizations accept monetary donations made via text message, which are then applied to a user's wireless bill. Text the word REDCROSS to 90999 to make a $10 donation to the Red Cross relief efforts. Give $10 to the Salvation Army by texting the word STORM to 80888 and confirming the donation with a response text of "Yes."
Help outside the U.S. – Hurricane Sandy took a deadly toll on the Caribbean before it hit the United States. Operation USA and the International Medical Corps are helping people affected by Sandy in Haiti and Cuba. Operation USA is also providing aid to the East Coast.
Online Fundraising – Know of a specific person or family in need after the storm? Start an online fundraiser on Crowdtilt, which, along with its payment processors, is waiving normal 2.5 percent fees if campaigns are created using the promo "sandyrecovery."
Give Food and Shelter – The Red Cross and the Salvation Army are providing emergency shelter and meals for evacuees.
Convoy of Hope – A faith-based nonprofit founded in 1994.  They've served more than 53 million people throughout the world through international children's feeding initiatives, community outreaches, disaster response and partner resourcing.  Donate by clicking here.                                                                                                                                                                                                                                                                                                                                                          

For more ways to help, visit Impact Your World.  If you live in the Northeast and know of a need tweet it to @CNNImpact.  Charity evaluators like Guidestar and Charity Navigator are good ways to check the organization you're donating to is established and your funds will go where you intend.  Remember to make a difference.  Please forward this post to your social network using the buttons below.  Thank you.