Many couples already have children when they get married or they have friends and family with children they may want to include on their wedding day. Choosing kids for a ring bearer or flower girl is the traditional way to go. However, those are not your only options. Think beyond the norm and get creative. The kids are likely to have more fun and feel more helpful on the big day. Below are some unique ideas to consider.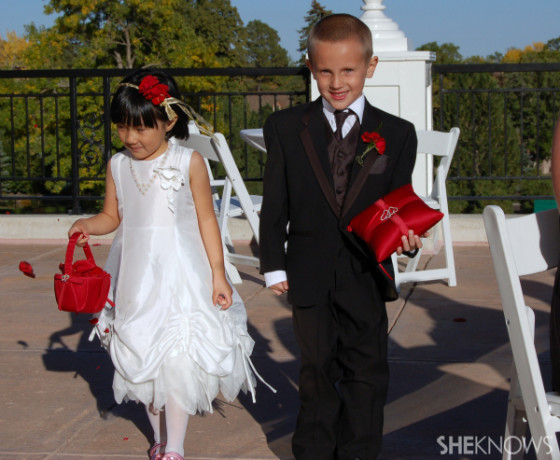 Walk You Down the Aisle. Yes, you heard it right. Some brides may not have a father or stepfather to walk them down the aisle. In some cases, brides have children of their own or nieces and nephews they are very close and want to include in the wedding. Why not break tradition and have one of them walk you down the aisle?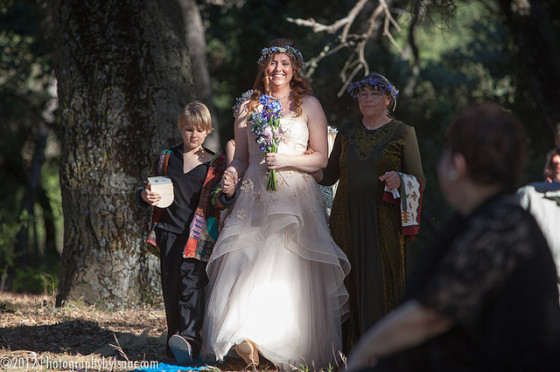 Hand out Wedding Programs. Supervised by an adult have your child or children hand out the programs for your ceremony or reception. It is a cute way to introduce them to your guests and they will get the chance to meet everyone.
Greet the Wedding Guests. If you are not comfortable leaving the programs in the hands of children, why not have them simply greet they guests as they enter the ceremony? A simple smile and hello from a child is sure to put a smile on everyone's face.
Carry the Bride's Train. This is a great idea for a little girl to do. If you don't want a flower girl in your wedding, this is the perfect alternative and the child will simply love doing it. The age can vary as well, which is great for you as the bride.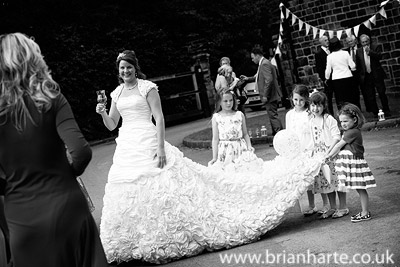 Hand out Flowers to Guests. At the start of the reception, have the child or children stand with a basket of flowers and simply hand them out to your guests. They could even hand out the favors if they are items are small enough and not fragile.
Play a Musical Instrument or Solo. If a child has musical talent loves to perform, what a great way to incorporate them into the wedding. Have them play or sing at the reception! They can even recite a poem they wrote for you. Talk about a tear-jerking moment! The child will feel  super special  and your guests will love it as well.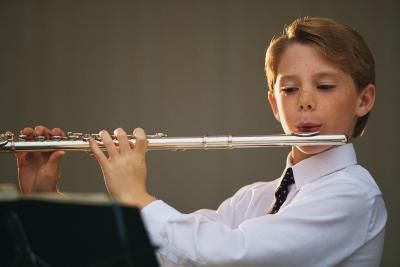 Help Serve the Wedding Cake. What kid doesn't love cake? After the cake's cut, let him or her or both help hand the slices out to the guests, and at the end, let them pick their own slice! If the child is old enough, they can even be supervised to cut the cake after the first piece is served.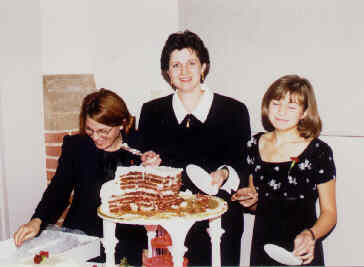 These are just a few of the many ideas for incorporating your favorite young one into your wedding. For more ideas, please take a moment to search popular websites and magazines, as there is always a spot for children at your wedding, if you want them!
I'm Michelle and I write about bridal topics, including where to shop for wedding gowns, picking the vendors for the big day, and how to plan the perfect honeymoon.
Please share this post using the Social Media buttons below.  Thank you.