Thank you to everyone who participated in the giveaway. Regrettably, we could only have one winner. 😥
The winner of the 2018 Inspired Year Planner is Susan B. of Great Britain.
The only requirement to enter the contest was to leave a Comment. While the Comments were not judged (there were just to many wonderful ones to pick from) I thought Susan's comment was particularly good.

Here it is below.
Lots of talented people have written about the value of inspiration. It leads to imagination and creation which, in turn, leads to success and prosperity among many other blessings. I love the idea of starting each day with inspiration and a clear idea of what appointments and tasks I have.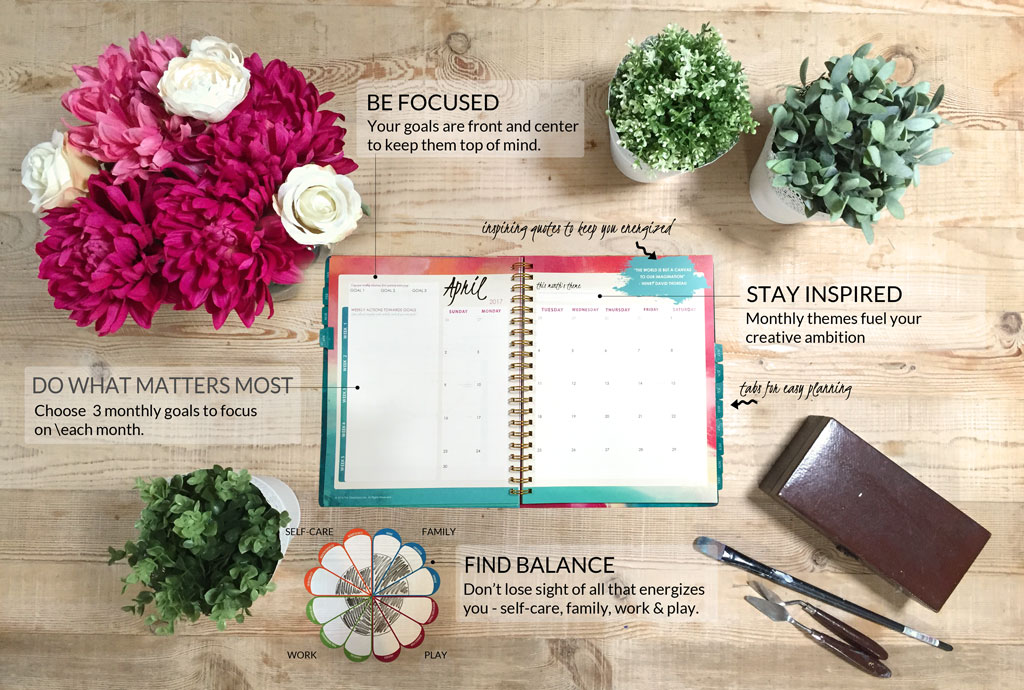 In your Comments, many of you expressed a strong desire to have this planner to bring organization, goals and inspiration to your busy lives. Even though you didn't win I wanted to make sure you have the opportunity to still get the hope for achieving your dreams this planner offers.
Your need for this planner remains unchanged don't derail your commitment to yourself. Enter 2018 prepared to meet all of the challenges the year has to offer.
You'll receive $10 off your first order if you sign up for their newsletter.