Having a baby isn't going to slow you down. This is why you need a baby jogging stroller that can keep up with your healthy, active lifestyle and growing family.
You're busy. You just don't have time to sift through the hundreds of possible options on the market to find the best baby jogger for you.
Fair enough. Your baby is here, which means time and money are precious.
Save yourself both and read on to discover the best baby joggers out there.
Designed for older infants and even children, Thule's sleek and robust running chariot is perfect for running on the trails or on the beach.
Since it converts to be able to attach to your bike, Thule has created a baby stroller option that's perfectly suited to super active parents.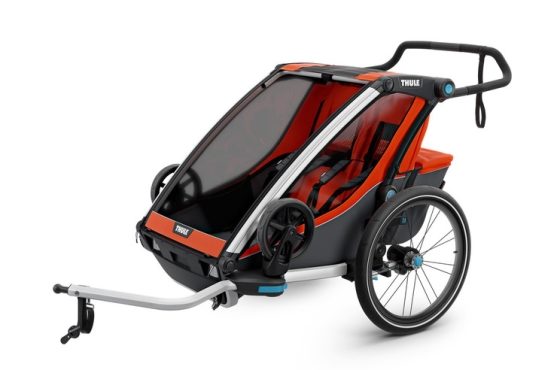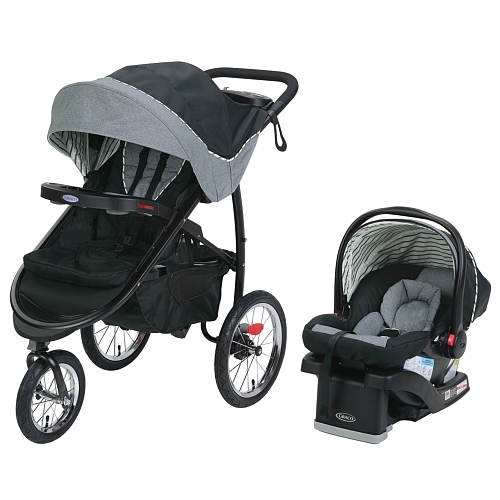 If you feel the need for speed, look no further than Graco's FastAction Fold baby jogger. This is a fantastic option for parents looking for an all-in-one solution.
It has all the features of a traditional stroller but can perform at peak as an all-terrain running stroller. And that fast action fold?
That's how easy it is to knock down to size and store.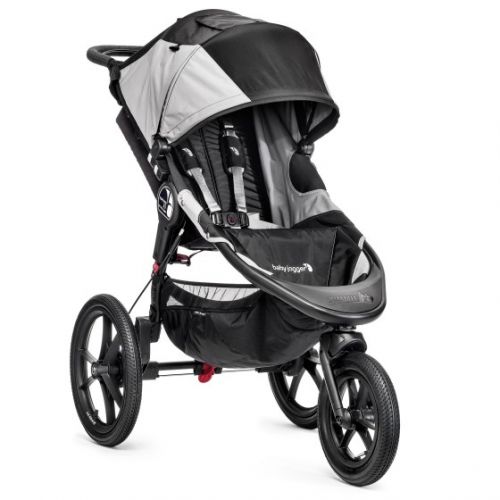 If your jaunts take you off the beaten path, then look to the Baby Jogger Summit X3 to give you and baby a smooth and comfortable running experience. A deluxe swivel wheel, superior suspension and remarkable manoeuvrability make this a favorite with more rugged runners who want to introduce their child to the love active living.
Equipped with an almost total seat recline, SPF 50 sun canopy,  brake system, ample ventilation and clear windows. This stroller is made for serious runners.
Oh, and something else: this honey of a baby jogger has been repeatedly named as one of the best on the market.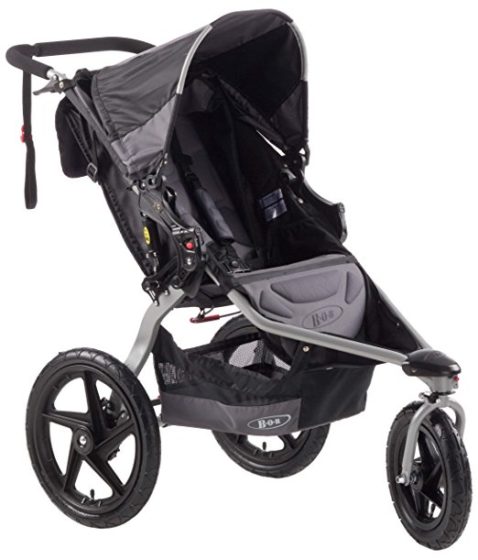 If you want super easy pushing, then check out this baby jogger. Big wheels and adjustable suspension means you can take on any terrain and your wee one will still be comfortable  — and keeping baby comfortable is of the utmost importance.
While any stroller will do for walking, you need a running stroller if you're going to take things up a notch. Running strollers are designed to absorb the bounce and impact of running so your baby isn't jostled and jarred about.
Sure, your joints can take a beating, but baby is still developing, with many ligaments and joints not fully functioning to support baby's body. Take care of you and your baby with one of these incredible baby joggers. 
Copyright: flashon / 123RF Stock Photo