Wanting to plan a surprise party for your partner? It's always fun planning surprise parties especially when the party is for the one you love the most!
Here are several tips which will make your party thrilling and exciting!
Make A Plan
It starts with a thorough plan. Planning should begin at least a month before the party.
A month should give you enough time to make all the necessary arrangements.
Be sure to identify activities like picking the caterer, selecting the DJ, inviting the guests and decorating the party location. 
Follow your plan and don't procrastinate. If you're rushing to get things done at the eleventh hour you'll end up elevating your stress level and increase the chances you'll miss something essential.
Also, frequently hurrying to get things done at the last minute may raise your partner's suspicions that something is going on they're unaware of or at worst that you're planning a surprise party for them.
Set a Budget
Before collecting party ideas, decide on the amount you're considering to spend on the party. Never get upset if you have a modest budget.
Be confident; you can throw a memorable party for your honey. All you need is creativity, time and patience.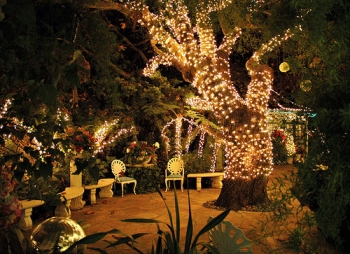 For example, light up your garden and host the party there if you don't have the budget to book a big party hall.

Don't be Afraid to Get Help

If you're panicking, you're running out of time, and there's still a lot of activities to be done then request the help of a trusted friend. It's better you work with friends who you have only a relationship with.

Choosing to work with your mutual friends of you and your partner increases the risk your party plans will be compromised.
If you're not confident enough about your friend's skills in multitasking, then you can consider hiring a virtual assistance service that can easily fit in your budget.
Read Their Mind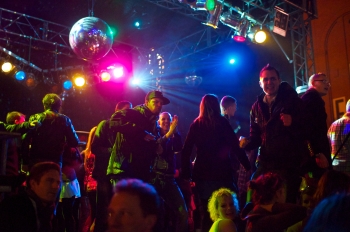 Since you're setting up the party for your partner, it should be established incorporating their likes!  For this, you should know their personality, tastes in music, likes/dislikes and special interests.
For example, if your partner is a fun loving freaky guy then you can set up a rocking party with DJ and lots of loud music!  If your partner is a shy personality, you can invite their closest friends and set up an elegant, intimate lakeside party at the lakes.
Put Your Detective Hat On

What if you don't know anything much about his/her interests? This is the craziest part!
Take the role of detective and find them out. Don't ask direct questions about these to your partner or make awkward situations and run into trouble!
Be your usual self. Your partner shouldn't feel like you have a hidden agenda!
Pick the Date
Decide the date and time of the party. It is very important to make sure that your partner is free during the time when the party gets started.
For example, what if your partner doesn't pick your call? Or if he or she gets held up in a meeting during your call? It is always better to organize it on a public holiday or a Sunday.
Or else you can lie to partner. For example, you can tell him/her that you are taking him/her to a friend's wedding.
Make sure your partner applies for vacation for attending that occasion. Don't feel bad for deceiving your partner. This is truly a case where the end justifies the means. 😛
Surprise Within the Surprise
Don't let the surprise end when the party starts. Plan for one more surprise!
For example, you can sing your partner's favorite song or can gift them something they always wanted to have. This will make your party even more memorable for your partner!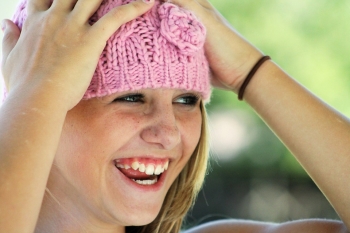 Don't lose heart if your party ends up being less of a surprise as you wanted. Your partner may have put on their detective hat and learned of your surprise in advance.
But I am sure that your dear one will truly love you for the efforts you have put in to organize it.
Please Note: Images are taken from google image search (filtered by: images labelled for reuse. Image links are given below)
Links:
https://iceteaandbooks.files.wordpress.com/2012/09/2980905038d6d2c0f39a1.jpg
https://upload.wikimedia.org/wikipedia/commons/0/07/Disco_dance.jpg