Anti Gray by Justified Laboratories promises to help restore natural hair color and lessen graying hair. Anti Gray's proprietary formula stimulates dormant pigment cells to help restore your natural hair color. 
The enzyme catalase slowly decreases from our bodies as we age. The absence of catalase was shown to promote the growth of gray hair.  Anti Gray's formula contains catalase which aids in the restoration of natural hair color.

In exchange for my unbiased review, I was given a free bottle (one month supply) of Anti Gray.  After daily use, at the end of one month, I didn't see any significant change or improvement. 
Maybe when taken over an extended period of time like 60 days users are able to see positive changes. I rated it 3 stars on Amazon.  Out of 25 customer reviews, the average stars were 3.5.
I do appreciate Anti Gray Hair is comprised of all natural ingredients, B vitamins and minerals. This supplement includes ingredients such as such as folic acid, phantothenic acid, catalase and biotin which helps promote strong healthy hair.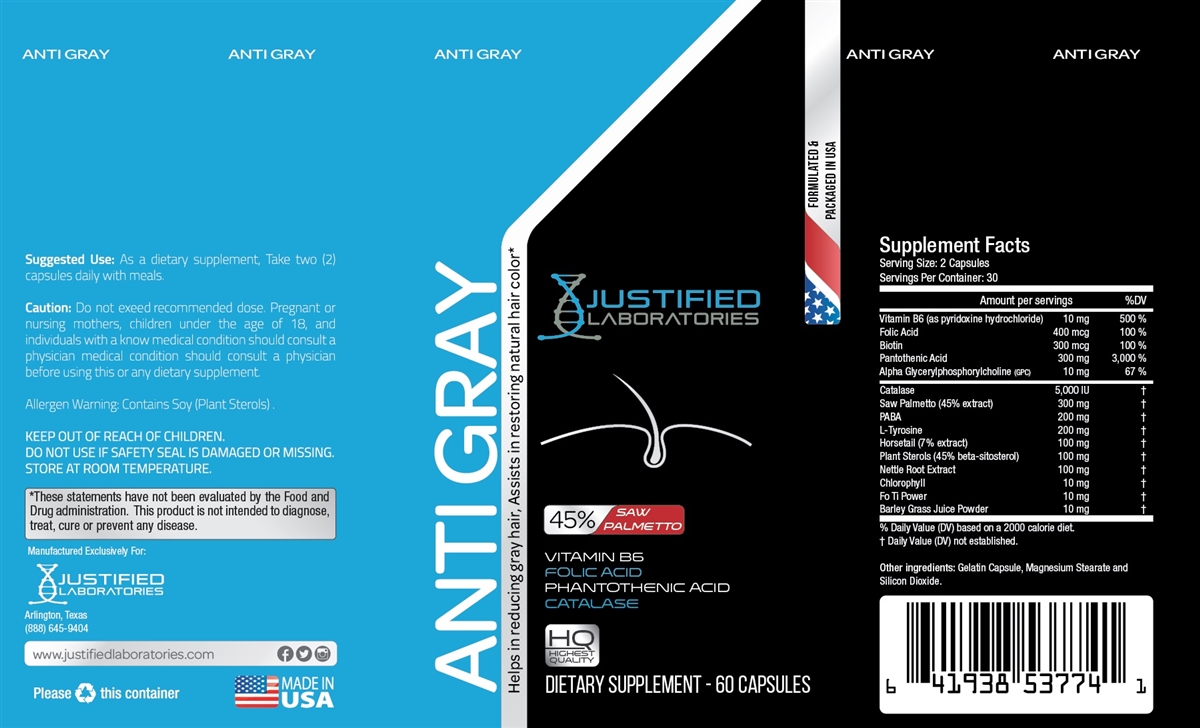 I didn't experience any adverse effect while taking the supplements.  I was also surprised to learn the product claims to assist with better and stronger nail growth.
If you decide to purchase Anti Gray my suggestion would be to buy two bottles to give you 60 days to evaluate its effectiveness.