Orthopedic slippers are specifically created footwear for people who experience various orthopedic problems in the feet or legs. There are different types of slippers each type offering its wearer various kinds of benefits – diabetic slippers, therapeutic and orthotic slippers are all available.

Diabetic Slippers
Diabetic slippers are for people with extremely sensitive feet. These slippers meet the needs of feet that require comfort, but also protection and support.
Some brands come with removable footbeds to accommodate custom orthotics. Some slippers are internally seamless with extra room in the toe box to avoid blisters and skin irritations.
Several brands are fully adjustable to changes in size and shape that can occur in diabetic feet over time.
Diabetic slippers are also suitable for use with feet that have edema (swelling in the calves and feet) or are undergoing difficult to heal wounds.

Therapeutic Slippers
Therapeutic slippers proactively promote foot health and prevent foot pain. These slippers provide these five benefits of comfort.
Unrestricted blood flows to the feet.

Cushions and absorbs shock, reducing stress on the joints.

Absorbs or wicks away moisture.

Lightweight, yet durable.

Soft internal padding without intrusive seams.
Orthotic Slippers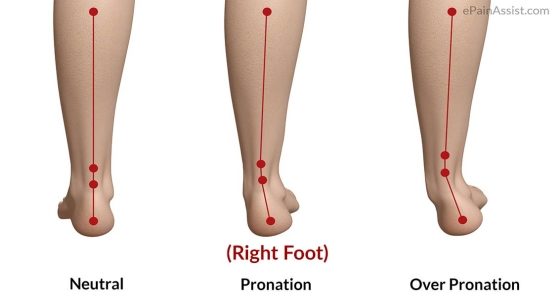 Orthotics (also known as orthoses, orthotic insoles, or shoe inserts) are devices placed inside the shoes or slippers to help restore our natural foot function. This is needed when the natural biomechanical balance of our lower body is disrupted by overpronation.
Overpronation of the foot isn't an injury itself.  However, overpronation may make you more vulnerable to several injuries. It is identified as a flattening or rolling in the of the foot, and it also involves when the foot rolls in.
The mechanical properties of foot orthotics help to ensure the correct positioning of the bones in the feet, ankles, and knees. Foot orthotics can also reduce muscular fatigue and may help to promote more efficient muscle performance.
If you wear orthotic shoes when you're outside the home, orthotic slippers allow you to continue enjoying the orthopedic benefits while you're at home.  Orthotic slippers have built-in arch support and provide superior shock absorption.
Materials
Slippers are made from extremely foot-friendly materials. Leather, sheepskin, cotton, natural grains and polyester are some of the materials used.
Orthopedic slippers made from sheepskin are probably the best in terms of comfort and freedom. Sheepskin can adjust to our body temperature, as well as provide regulation for the interior of the slipper.
Wearing sheepskin slippers is also an excellent way to warm up cold feet. The material is very breathable, meaning moisture can't build up.
This significantly reduces the risk of smelly or sweaty feet. Since sheepskin is a very durable material, it's less likely to tear, making it a long-lasting choice.
For the majority of us, it isn't always practical or convenient to wear orthopedic shoes in the house.  A slipper with excellent arch support is usually the best choice for wearing in the house.
Back in the day, orthopedic shoes left a lot to be desired in terms of attractiveness and fashion. Orthopedic slippers were practically non-existent.
Orthopedic slippers are comfortable yet fashionable providing the same health benefits as orthopedic shoes. From the minute you slide into them in the morning, to the last second you take them off before bed, you can be sure they'll keep your feet cozy and relaxed. 
For true comfort at home, you can't go wrong wearing a healthy pair of slippers.

Happy and Christmas are two words placed quite naturally together. However, sometimes this is considered something of an oxymoron as December 25th couldn't be further from a happy time of year for plenty of families. Click here to get a few helpful tips on how to have a happy family Christmas.