Long gone are the days of only having to be worried about schoolyard bullying. With the arrival of social media, there's a whole new type of harassment to be worried about – cyberbullying.
Fortunately, though, with a bit of research, you can learn how to protect your kids from the dangers of the internet and help them survive and thrive in our increasingly digital world!
Cyberbullying can be scary, especially when you think about the anonymity of the internet. But, protecting your children can be easy and a great place for parents and kids to collaborate to make a plan in everyone's best interests!
This can be a great starting point for building a transparent and trusting relationship with your teens. Take this chance to grow these bonds before you're dealing with much more important issues.
Here are some important things to remember while you're talking to your kids about the internet:
How can you expect your kids to behave responsibly on social media if you don't know enough to teach them yourself? Familiarize yourself with different social networks so you can at least have an informed discussion.
Sometimes, just knowing the lingo is enough to get somewhere with your kids! Parents are the best role models for their children when it comes to social media, so be sure you're up to date on all the latest information!
Many parents have found setting strict rules on their children's internet use, especially for their teenagers', just results in a power struggle.
Instead, use the below infographic and some of these handy tips to teach them about some of the risks of being too open online, and empower them to make their own responsible decisions about the internet.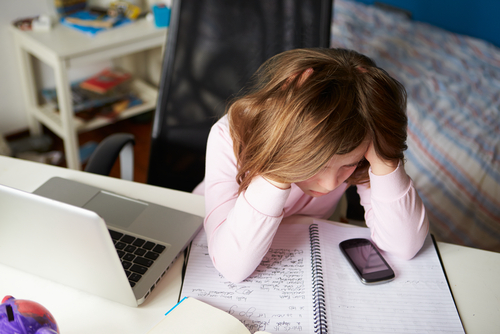 There's nothing wrong with the internet. In fact, many would argue internet fluency is VITAL for a successful and productive life.
Don't ban your kids from the internet because you're worried about cyberbullying. Instead, teach them well!
In addition to discussing all the online dangers, tell them about the wonderful benefits of being a good online citizen.
Some of these include networking, being informed on current events, and understanding different cultures.
As your kids get older, it's important you give them opportunities to make their own decisions about technology usage.
One day, they'll be adults who need to be responsible for themselves.
Start giving them practice in safe, controlled situations when it becomes age-appropriate.
---
Click here to get more parenting tips on raising kids in the digital age.