How To Write A Will

When you consider the pain and grief the death of a loved one causes then it's easy to see why the subject of passing on can sometimes be taboo. This shouldn't always be the case. Organizing a will at the right time will make even the most difficult of tasks a lot easier during an upsetting time. It will make sure your needs are met after your passing. This overview will provide some pointers on what to include and consider while writing your will.
Will Overview
One of the key reasons for leaving a will when you die is to ensure your assets – including money and possessions – are distributed as you wish. If you passed without leaving a will then your property and possessions will be allocated in line the applicable laws of the state where you resided at the time of your death. In the majority of instances, the laws will go against your wishes.
Making a will also ensures arrangements are made for children if their parents die, that unmarried partners or civil partners can inherit, and you may also be able to reduce the inheritance tax that's payable if you take advice in advance.
If you employ a lawyer/solicitor to help write your will then you'll have expert help throughout the process. A legal expert will be able to point out any inheritance tax issues, help with any issues such as appointing guardians for your children, protecting your estate from possible fees connected with care/nursing homes, and can assist with setting up trusts.
Funeral Wishes
Your will can include details of any requests you want to make regarding your death and funeral arrangements. This could include whether you wish to be buried or cremated, any prayers or favorite songs you'd like in the funeral service, and details of your funeral plan if you've had the foresight to arrange this in advance.
Other Things to Include in Your Will
The major part of a will, and one which will take the most time to consider and detail, is a full overview of all the money, possessions and property you own. You should include details of insurance policies, bank accounts, property and pensions.
Depending on your circumstances, you could also have shares and other assets to detail. It's also important to list all the beneficiaries of your will, whether they be family, friends or even charities.
The bequests could be money, property or family heirlooms you'd like to pass on. Your lawyer/solicitor can help ensure your wishes are worded properly and comply with any rules, particularly those on inheritance tax.
It's important to include details of who will look after any children if both parents die, and to update your will if circumstances change, such as if you separate from your partner, or if you've made a will and then marry, which will make the document invalid.
Executors of Wills
You can choose up to four people to perform the duty of executor. They will assume responsibility for carrying out the details listed after your death. Most people decide on two in case one of them dies. These could be friends or family members; however, sometimes banks, accountants or solicitors are also chosen.  
Administering an estate can have its challenges. Unfortunately even simple estates can expose risks for executors. It's possible creditors, tax officials, probate and beneficiaries can take legal action. If you've been appointed an executor it may be worth considering taking out Executor Liability Insurance to protect yourself against this risk.
Along with carrying out the wishes detailed in a will, an executor also has to ensure relevant insurance policies are in place while all the details of the estate are finalized. This will offer protection if any losses reduce the value of any asset. By having the relevant executor insurance in place you'll avoid being personally liable for any innocent mistakes while you're handling the will.
To find out more about writing a will, take a look at Citizens Advice, Gov.uk or Legal Zoom in the US or seek advice from your solicitor.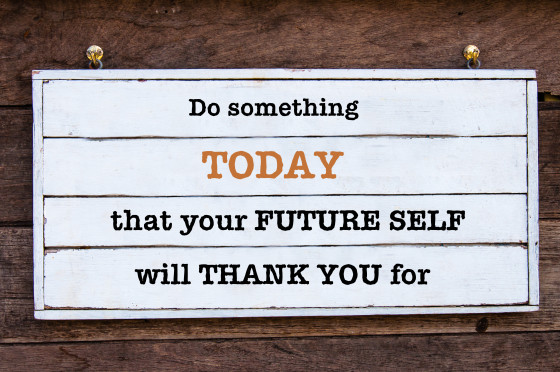 ---
A simple will for a stepparent in a blended family is probably not adequate to meet you and your family's needs.  In a blended family, estate planning challenges can include:
The potential for children to be disinherited.

Delays in the children's receipt of inheritance until after the death of their parent's spouse.

The need to protect assets from former spouses.

Disputes over division of authority or responsibility.
Estate planning within the blended family will be addressed in future posts.