A wedding is a public declaration of a couple's union. It's the happiest day of a couple's life.  It's a beautiful, personal and meaningful celebration of the love and devotion between two people who commit to spending the rest of their lives together.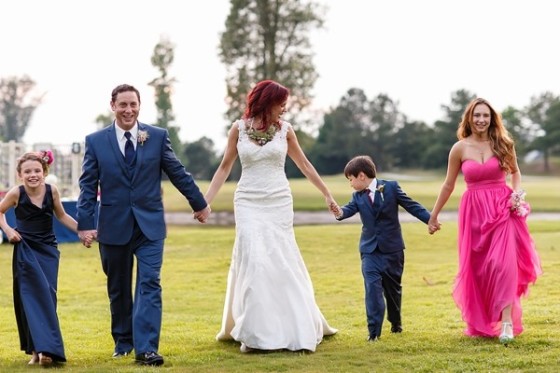 A wedding gives couples the opportunity to express their love and commitment to one another, witnessed by friends and family. There's so much that goes into planning a wedding. Most women dreamed about their wedding day since they were little girls running around with a pillow case on their heads, pretending they're wearing a veil.
Every woman wants the perfect, dream wedding where everything goes off without a hitch! Planning a wedding can be fun and exciting, but it can also be very stressful. Between cultures and religions, there are a number of varying wedding traditions.
There are so many different types of weddings at so many different locations, venues, times, seasons, but no matter what kind of wedding you are planning, whether indoor or outdoor, high budget, low budget or no budget there are some things every great wedding needs. Here are 15 wedding essentials you must have!
Photographer – Having a photographer is essential to your wedding because they're the ones who will capture every moment of your special day. Those captured moments will be with you for a lifetime.

List for the Photographer – Make a list of the must have pictures for your photographer to review before your big day! Doing so, will allow your photographer to know every shot you want, so you have those moments forever.

Videographer – Hiring a videographer to film your wedding is essential because once you have your wedding on film, you will be able to share that special day with your children and grandchildren or watch your wedding DVD on your anniversary.

Social Media – Social media is another must have wedding essential! Using Facebook or a special hashtag on Instagram is a way for you to get all of your photos taken by family and friends to show up in the same place and make them easy to access. They also have amazing wedding apps, such as "The Wedding Party" which can be downloaded on smartphones, tablets or laptops. This app will help you capture, organize and share every moment of your wedding with your family and friends. You can use it to share details of the wedding, the photos, your love story, the guest list, favorite moments from the wedding

and more

.

Wedding Dress – Choosing the perfect wedding dress is every girl's dream. Many women even plan their wedding decor based off of how the wedding dress looks. This is the only time you can get away with wearing a wedding dress. All eyes will be on you, so it's absolutely necessary you find the perfect dress!

Cocktail Hour – Having a cocktail hour at the wedding gives the bride and groom some alone time after the ceremony and before the reception. It also allows enough time to get all of the group photographs with family and the wedding party.

The First Dance – A husband and wife's first dance is such a sweet moment that will be cherished for years and years.

Wedding Checklist – The ultimate wedding checklist is a wedding essential! This checklist includes anything and everything you need to do when planning your wedding. It will also help you make sure everything gets done on time and nothing is forgotten.

Wedding Day Survival Kit – Preparing a wedding day survival/emergency kit will keep you prepared for anything that might happen, anything that might go wrong or anything that might be forgotten.

Entertainment – Every wedding must have some entertainment, whether you decide to have a DJ, a band, an orchestra, or a wedding singer. Finding the right entertainment for your wedding will help set the mood and get the energy going for a fun night.

Food and Beverages – Having great food and delicious beverages is something you and your guests will appreciate and remember. The food and drinks at wedding is usually one of the more expensive parts of the wedding, but it's all part of the fun and people will remember how good or bad the food was at your wedding.

Rings – The wedding rings you exchange during the ceremony are a symbol of love and the promise of faithfulness to one another. The ring is a circle which symbolizes eternity. It's a beautiful essential your wedding must have!

The Little Details – Your wedding should be personalized to reflect you as a couple. You should have little details throughout your wedding that symbolize you and your fiancé's relationship. The little details are what will make your wedding stand out. It's those details that will make your wedding truly memorable.

Maid of Honor and Best Man – The maid of honor and the best man are two of the most important people at your wedding. They are the ones you have chosen to stand right by your side on your special day. They are there to help you, love you, and support you. They are there with you to make sure your day is as perfect and as stress-free as possible!

Vows – The vows that you exchange on your wedding day are essential because they state the love, devotion, and commitment you have to each other. The vows also express the promises you make to your spouse and is your chance to tell your spouse, in front of all of your family and friends, how much you love them and what being married to them for a lifetime means to you. Your wedding vows are some of the most beautiful and meaningful words you will ever exchange! 
---
Learn ways to incorporating your children into your wedding by reading this article.