Anger is described as a condition in which the tongue works faster than the mind. Does anger occur within the blended family? Do cookies go the hospital when they feel crummy? 🙂 It shouldn't come as a surprise to learn stepparents to get angry towards the circumstances and members within their blended family.

At the beginning of our marriage, the Pretty Lady had joint custody of her two kids with her ex. I remember getting torked whenever her ex would cancel his time with his kids. His cancellations were usually on short notice and occurred fairly regularly. I'd get upset because of how it would effectively cancel any couple time plans we had made.
Although I felt I successfully suppressed any outward show of anger.  I was probably successful as a man holding a beach ball underwater. You can do it for a period of time but eventually the ball will burst to the surface and usually in ways you didn't expect. I was probably guilty of misdirecting my irritation towards my Pretty Lady and stepchildren as a result of the biological Dad's cancellation. 

It's normal to experience feelings of anger from time to time. However, your feelings don't need to cause a break in relationships if you address the underlying issues and move forward. Author Andrew Fujii gives us five ways to help you control your anger issues.

---
Anger issues are very serious and can range from mild to intense. The cause of anger varies from person to person but is usually brought on through a combination of internal and external factors.
External factors such as a difficult boss or traffic jam can trigger anger. Brooding about personal problems or recalling traumatic events are internal factors that can trigger anger. In either case, these angry feelings have a tendency to bring out aggressive behaviors. Unfortunately, this aggressive behavior often harms ourselves and/or others.
Even if outward aggression isn't displayed, a person with anger issues can develop pathological issues from unexpressed anger.
A common misconception is it's healthy to let anger out. The "just let it out" approach can actually increase the anger and aggression.
In the end, the person with the anger issues still hasn't solved any of their problems.
The goal of helping yourself to control anger issues, is to control your emotions and responses towards triggers. The following five techniques won't be easy but they are ways to help control your anger issues.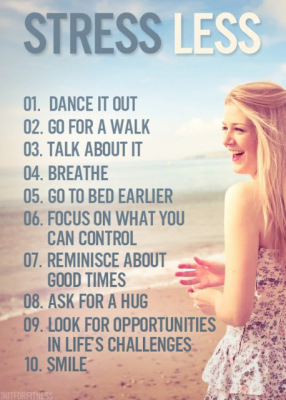 Relaxation
One way to reduce anger is to relax. It sounds too simple to be true but you'd be surprised at how effective it can be to reduce your anger.
Once you feel anger coming on, use the following relaxation tips to help bring yourself back to a calmer level. Anger is often irrational while the actual issue at hand can be managed in a calm mindset.
Deep breathing and repeating a calming word slowly can help to lower your blood pressure and reduce your adrenaline levels. Simple words or phrases such as "relax" or "take it easy" can be repeated while deeply breathing to help calm yourself.
Additionally, closing your eyes and imagining soothing imagery or your "happy place" can aid in the relaxation process.
Counseling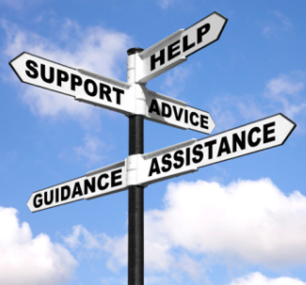 Another way to help with anger issues is to seek help. Help can come in the form of a trusted friend, family member or a counseling professional.
When asking a friend for help, make sure the expectations are set from the start. Are they someone you intend just to vent to or are you looking to them for advice? Having clear expectations can help avoid frustrations down the road.
When it comes to professional help there are a number of routes you can go. Psychologists can help you to identify triggers and learn how to control anger. Professional counseling can also help identify these triggers and assist with working through your anger issues.
Restructure The Way You Think
"Cognitive Restructuring" is a professional term for reframing the way you think. Anger leads to irrational thinking and behaviors. Use of words such as "never" and "always" are often prominent when angered.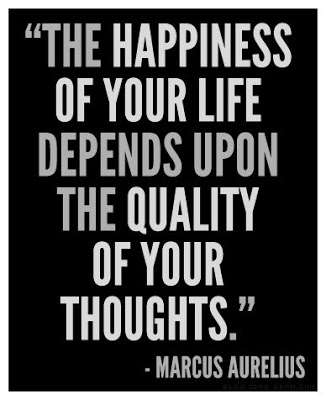 Things "never" go your way or your boss is "always" yelling at you. These thoughts make it seem as if there is no solution available. Restructuring the way you think replaces these words and thoughts with more positive, less emotional responses.
For example, instead of thinking "things never go your way", you would substitute your thinking with "this didn't go your way, but it isn't the end of the world." Simply by eliminating the hopeless and negative thinking can reduce or eliminate a lot of anger issues.
A key factor of restructuring the way you think is to always stay focused on the goal and use logic. If something isn't going according to plan, don't panic and go into attack mode. Think about the desired end result and how you can still achieve that. Logical thinking, along with cooler heads, will prevail.
Exercise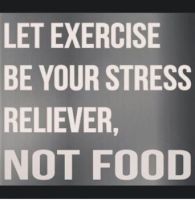 Other than being good for your physiological well-being, exercise is important for stress reduction and relaxation.
Humans are not that different from animals. Think of a caged dog, cooped up for twelve hours in a day. These dogs are going to have a lot of pent up energy which can actually turn into aggression towards other dogs or humans.
Humans, while not cooped up in cages, still can have the same pent up energy if it's not released. Exercise is a way to outlet anger and frustration. Exercise also releases endorphins which helps to calm you down.
Humor
Laughter is the best medicine, right? Truth be told, it is a great medicine for anger. Humor can help defuse the situation at hand. It can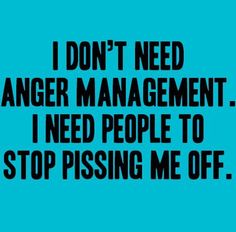 be a way to lighten the situation and really help you understand your anger is unreasonable.
Just think about all the times in the past when you were angry or frustrated that you can now laugh about. Chances are, the situation angering your right now will become one of those.
Humor, however, comes with a couple caveats. Simply laughing off every problem is actually a way to avoid it. Problems and issues should be addresses but in a calm and clear headed manner.
Another caveat to humor is that it should not be used in a sarcastic or passive aggressive way. Often humor can be construed as a form of aggression and make the situation worse.
Anger issues are important to address. Living with anger is harmful to you and your relationships.  Try using the steps from above to help address your anger issues and live a calmer, more peaceful life.
Review Overview
Summary : To control anger issues, is to control your emotions and responses towards triggers. Five ways to help you control your anger issues.