"A Beautiful Blend" a blended family poem written from a teenage boy's perspective as his mother marries a man with two children and then fast forwards six months after the wedding.

---
A BEAUTIFUL BLEND
My mother is marrying a guy with two kids today.
I don't really know what to say…
With my two siblings we'll be a mini Brady Bunch.
But things aren't as perfect as they are in TV Land… I have a hunch.
What if I hate them?
What if they hate me?
Do you know how crazy life would be?!
Can I ever call them family?
Flash forward half a year…
Things aren't so terrible here.
Though with my mother's new spouse
We gained a crowded and noisy house.
But his daughter calls me her "brother from another mother"
And she's my "sister from another mister."
Yes there's screaming and yes we'll fight…
Still, this blended family thing's alright!!
~ Gerardo Campbell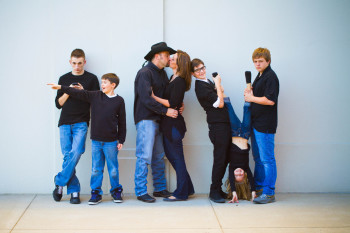 Please rate this poem using the Thumbs and Stars.  To find more Blended Family poems visit the Archive for Blended Family Poems.