"A True Mother" a poem written to a stepmom from her adult age stepchild. The poem acknowledges the hard time the child put his stepmom through yet in admiration for her patience and perseverance.
---
A True Mother
I know I always said
That my dad you shouldn't have wed,
And I told you in a voice that was strong
That you'd never be my mom.
But I'm actually really glad
That you married my dad,
And I thank you for all you have done
To make our family one.
Despite the fights and slammed doors,
All your opinions that I ignored,
The pouts, insults, and tears,
Of those long and painful years,
You still managed to take care of me
And because of that you will always be
Someone special like no other –
My patient, kind and true mother.
~ Gerardo Campbell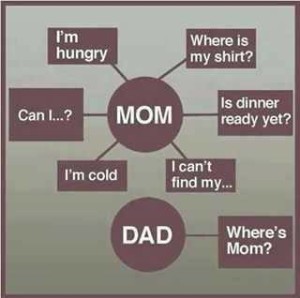 Find more great poems for stepmothers by visiting the Archive for Stepmom Poetry.