Stepdads are great cooks or if you're like me who takes an hour to cook Minute Rice 🙂 an aspiring one.  I was recently introduced to a slammin' cookbook from Chef Jeff Pirtle.  Who's Jeff Pirtle? 
Jeff is a Seattle native where he graduated from a top culinary school and worked at prominent area restaurants.  He's a university certified dietary manager and worked as a chef and director of food service for a respected healthcare organization where he dramatically made over the food preparation and menus for hospitals up and down the US West Coast. 
Having proven himself in this field Jeff shifted careers and worked as a chef on board a yacht for 10 years where he was serving foods for celebrites and the affluent while visiting exotic locales world wide.  Now operating in North Carolina he realized families used his services because they were too busy to prepare affordable and healthy meals.  From this realization, dinnerRevolution was born.  A cookbook that teaches you how to fix delicious, nutritionally wholesome food and still have quality time with your family.
Jeff told me he wants to give you a free cookbook just for being my reader!  Yes I said FREE, GRATIS, FREI –  Jeff is giving this ebook away to you, my reader – a value of $27.  If you want to win over your stepfamily with great cooking you MUST click here to get this book today while Jeff is still crazy and giving them away!  This cookbook totally rocks and has stuff in it even the pickiest stepkids will love and you'll definitely impress the Missus with your new found culinary talents.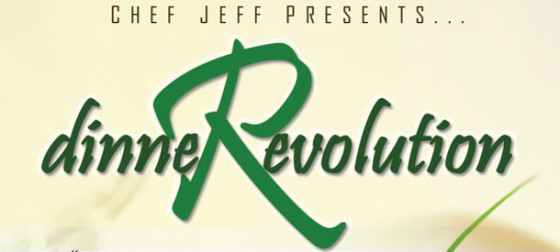 This stove shaking cookbook gives you:
More than 200 of Jeff's healthy and mouthwatering dinner recipes. 

Recipes having less than 10 ingredients and take less than 30 minutes to prepare – that's what I'm talking about.  

An amazing variety of recipes including vegetarian and simple side dishes.  

No more wondering what's for dinner.  Jeff takes out the guess work. 

A trusted source for all of your dinner recipe needs
Every copy of dinneRevolution contains Chef Jeff's handy Grocery Store Savings Guide.  This is one of his trade secrets in helping budget conscious families get their nutritional bang for their buck.
Here's a sample of just some of the recipes that are included:
Caribbean Chicken Quesadilla

Lasagna Roll-Ups

Vegetarian Pad Thai

Pork Medallions with Ginger Apple Chutney

Pork and Broccoli Stir-Fry

No-Fuss Cabbage Rolls

Shrimp Coconut Curry

Firecracker Shrimp Salad

Southwest Turkey Burgers

Moroccan Carrots

Thai Cucumber Salad

Hamburger Stroganoff

Blackened Red Snapper Soft Tacos and so much more!
Join the Revolution get your free cookbook today.
Read more great tips on how to be a good stepdad in the Archive How to Be a Good Stepdad.