Aprofessor was walking around the classroom as she was teaching stress management to her class.
She went to her desk where she raised a glass half filled with water. The students expected her to ask, "Is the glass half empty or half full?"

With a smile on her face, she instead asked, "How heavy is this glass of water?"
One student answered, "12 oz." Another responded, "16 oz."

After receiving several more incorrect answers the professor replied,
"The weight doesn't matter. What matters is how long I hold it for. If I hold it for a minute, it's not a problem. If I hold it for an hour, it will cause my arm to ache. If I attempt to hold it for a day, my arm will feel numb and paralyzed. In each case, the weight of the glass remains the same, but the longer I hold it, the heavier it becomes."
She continued,"The stresses and worries of life are like holding the glass of water. Briefly think about them and it's not a problem. Think about them longer and they begin to cause pain.
If we carry our burdens all the time eventually we will not be able to carry on. The burden becomes more and more heavier.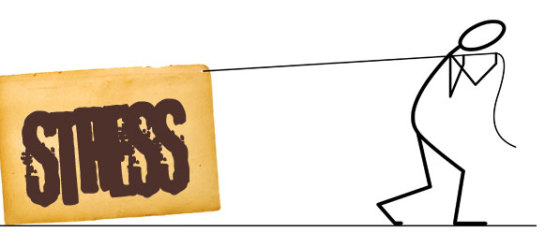 What we have to do is put the glass down and rest before picking it up again. Similarly, we have to put down our burdens periodically, so we can be refreshed and carry on."
Just as it's important to set your glass down to avoid a sore arm, it's even important to remember to let go of your stresses and worries.


Stress Management Strategies
#1: Avoid Unnecessary Stress
Learn How to Say "No" 

Avoid People Who Stress You Out


Take Control of Your Environment


Avoid Hot-Button Topics

Trim Down Your to-do List 
# 2: Change The Situation
Express Your Feelings Instead of Bottling Them Up


Be Willing to Compromise


Be More Assertive


Manage Your Time Better

#3: Adapt to the Stressor
Look at Problems From a Different Perspective


Look at the Big Picture


Adjust Your Standards

Focus on the Positive

#4: Accept the Things You Can't Change
Don't try to Control the Uncontrollable


Look for the Upside


Share Your Feelings


Learn to Forgive

#5: Make Time for Fun and Relaxation
Set Aside Relaxation Time

Connect with Others

Do Something you Enjoy Every Day

Keep your Sense of Humor

Meditate
#6: Adopt a Healthy Lifestyle
Exercise Regularly


Eat a Healthy Diet


Reduce Caffeine and Sugar


Avoid Alcohol, Cigarettes, and Drugs

Get Enough Sleep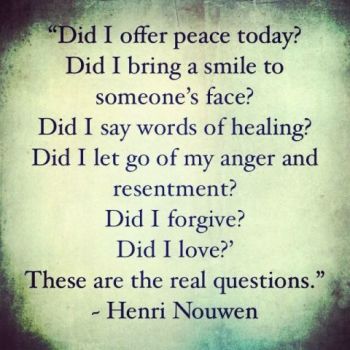 Words To Bring A Smile
1) Accept the fact some days you're the pigeon, and some days you're the statue!
2) Always keep your words soft and sweet, just in case you have to eat them.
3) Always read stuff that will make you look good if you die in the middle of it.
4) Drive carefully… it's not just cars that can be recalled by their Maker.
5) If you can't be kind, at least have the decency to be vague.
6) If you lend someone $20 and never see that person again, it was probably worth it.
7) It may be your sole purpose in life is simply to serve as a warning to others.
8) Never buy a car you can't push.
9) Never put both feet in your mouth at the same time – you won't have a leg to stand on.
10) Nobody cares if you can't dance well. Just get up and dance.
11) Since it's the early worm that gets eaten by the bird, sleep late.
12) The second mouse gets the cheese.
13) When everything's coming your way, you're in the wrong lane.
14) Birthdays are good for you. The more you have, the longer you live.
16) Some mistakes are too much fun to make only once.
17) We could learn a lot from crayons. Some are sharp, some are pretty and some are dull. Some have weird names and all are different colors, but they all have to live in the same box.
18) A truly happy person is one who can enjoy the scenery on a detour.
19) Save the earth…..it's the only planet with chocolate!
20) Done is better than perfect.
21) Fortune favors the bold.
22) Move fast and break things.
23) Proceed and be bold.
24) Stay focused and keep shipping.
25) What would you do if you weren't afraid?
26) Don't let perfect get in the way of possible.
If carrying around a glass of water over an extended period of time can have the physical effects described above, just imagine what carrying the weight of the world on your shoulders for your lifetime will do to you.  Use the stress management strategies above to help you better cope with the stress in your life.  If you want to turn your life around read this post on Thankfulness.

Review Overview
Summary : How heavy is the glass of water? Learn six stress management strategies and 26 quotes that will bring a smile to your face.