With school, work and personal obligations it can be difficult to find time for family bonding. Many families find even when they do have free time, they lack ideas for entertaining and fun activities.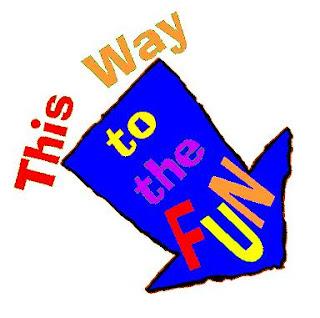 Check out these five top fun activities and carve out some time to spend with your nearest and dearest:
Neighborhood Scavenger Hunt
You probably have not thought about a scavenger hunt in ages! This classic activity allows parents to help kids use their investigation skills in a creative way. An outdoor hunt requires little preparation. Simply search online for a printable version and make copies for the children. Accompany them as they tick off each box on their list. Be sure to reward your sleuths with something special like time to use online games or a sticker of their favorite cartoon character.
An Afternoon Sweet Treat
It's always fun to satisfy your family's sweet tooth and even better to do it in a healthy way. One day after school, head to your favorite self serve frozen yogurt station. Help your kids mix and combine delectable combinations. Most stores offer different flavors weekly so there's always a new taste sensation!
At-Home Movie Party
With the prices of movie tickets and concession treats, frequent family trips to the cinema can put a real dent in your wallet. Choose a new release or old favorite for the nearest DVD rental kiosk. Make and season your own popcorn and let the kids choose the candy. You may find watching movies at home more entertaining!
Explore Nearby Parks
To get some exercise and at the same time bond will your loved ones, you don't need a gym membership. Simply head to a nearby park. Bring the family dog and explore the trails. Feel like a kid again as you hang out in the jungle gym. Keep a sack of soccer balls, mini bowling pin,s and jacks in the car for spur-of-the-moment visits to the park.
Solve a Puzzle Together
Whether your family is big or small, puzzles make a relaxing evening ritual. Set aside 30 minutes to work on a puzzle together a few times a week. You may find your partner or children open up more about their day while working on a stimulating activity.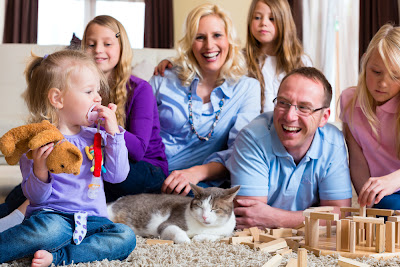 All families need and deserve quality time. Make these fun activities a part of your routine. You'll feel closer with your loved ones and will surely reduce your stress as well.
Author, Tricia Borren, is a mom and blogger from California. She loves hiking and spending as much time in the outdoors as possible. There's not much more to her than that!