The Author
Hey guys before I begin, a little about me. My name is Matt Ward.
I am 23 years old and grew up in Central New York. I have always loved sports (especially soccer and basketball), exercise, reading, remote control (RC) toys and movies.
I followed in my dad's footsteps attending university and becoming a mechanical engineer. After three unsatisfying internship experiences I learned the corporate world was not for me. 
I decided to start a business and history website to save me from the despised 8-5 grind. If you're interested, just shoot me an email at remotorboater@gmail.com.
But enough about me, let's get on to the good stuff.
Complexities of Bonding
As a stepdad, you may have difficulty bonding with your new stepkids. The older the kids are, the harder it can be to build strong meaningful relationships with them.
It can feel like the world is against you and everything you do doesn't work, but it is important to keep trying. While it may be more challenging for a stepdad, biological parents run into the same difficulties in bonding with their children.
Fun Strategy
The best strategy to employ when trying to spend time with kids is to have fun.
Forced or boring activities sucks. The more active and challenging the activity, the less awkward it will start out and the more comfortable both of you will start to feel with each other.
While personally, my dad didn't have to overcome these barriers, some of the most meaningful times we spent together were outdoors or deep in nature.
1) Mountain Biking
When initially working to build trust and confidence, start with high speed action (especially if you have a son). A father and son afternoon racing down winding trails, trying your best not to crash and die is exhilarating.
Most of the time, you do not have time to talk so there are no awkward silences and after the challenging trails and amazing scenery you will have awesome things to talk about. If you have a near wreck or small accident, that is almost better because you will have shared in a semi-traumatic experience and be closer for it.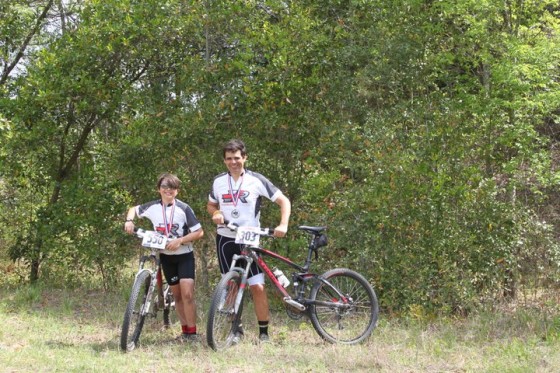 2) Sports
This one is pretty straight forward. Most kids enjoy playing sports.
If your child is younger, you should probably let them win so they don't get discouraged. For older kids don't go too easy (they hate to be babied).
I always loved sports with my dad. We played basketball in the driveway all the time, he coached my soccer teams until he couldn't keep up, and we played tennis.
Anything competitive where you need to push yourself to beat the other person builds bonds of mutual respect and fun. Make sure you don't always win or it won't be fun.
3) Remote Control (RC) Toys
RC toys are perfect gifts for kids young and old. Growing up, I spent lots of time with my dad racing RC cars in our basement, flying planes at the park, and driving RC Boats at the pond.
This can be a relaxing or a competitive thing you do with your stepkids, depending on their personality. With cars, it is like riding bumper cars with someone, you can try to actually race them or just try to spin the other driver out.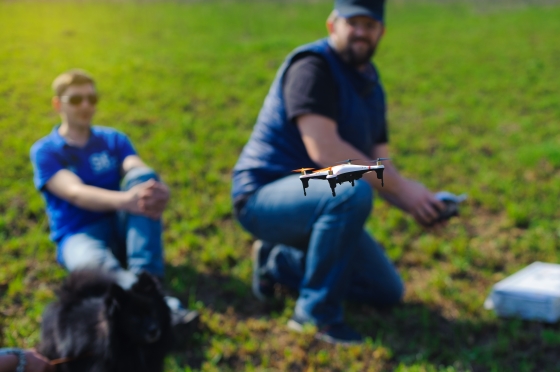 Also, with RC vehicles, you can work as a team to modify and improve them. This teaches both of you valuable engineering concepts (actually what led me to become an engineer).
4) Camping
This is a gamechanger. Camping is one of the best memories of my childhood, but also poses big risk for stepdads. Spending a whole weekend or just a night with each other is a ton of time.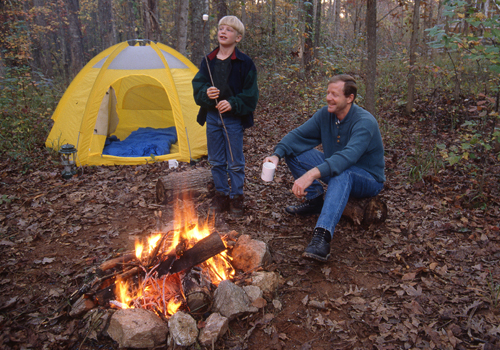 If it goes well it will be awesome, but if you aren't comfortable with each other yet it could turn out to be an uncomfortable nightmare. It is therefore advised to wait for sometime before trying.
An alternative would be going as a whole family, so that with mom there it will be more relaxed and you will have help. Growing up I loved camping.
My family owned a small pop-up camper we used to take several times every year to various campgrounds for a vacation weekend. And camping really is an awesome way to vacation.
It is amazingly inexpensive and so different from normal life you cannot help but enjoy yourself. Hiking, fishing, swimming, and make sure to bring bikes.
Your kids will love experiencing the outdoors and seeing and doing new things. Smores, cooking on the fire and hide-and-go-seek.
After a weekend of crazy times, you will have great memories together and be much closer. And of course keep in mind after your fun times together, a well timed ice cream cone can solidify an awesome time.
Just remind them to don't tell mom.